By Doug Copp
Sedona AZ (May 15, 2014) – Would you like to have some fun on your daily commute, clear your head, and strengthen your body?  If that sounds good, then bicycle commuting may be the answer and now is the time to get started.  The League of American Bicyclists has proclaimed May as National Bike Month.  In 2014, Bike to Work Week is May 12 – 16, with Bike to Work Day on May 16.  According to the League, over half of US workers live within five miles of their workplace and between 2000 and 2011 the number of US bicycle commuters grew by more than 47%.  Bicycling provides a healthy, economical, and sustainable transportation option and a fun and feasible way to get to work, school or just around the community.
In Sedona, we are very lucky because our daily commute is through spectacular scenery that others can only see when visiting.  Bicycle commuting doesn't always mean riding on the highway.  It may be possible to plan your route along secondary roads, through neighborhoods and even incorporate some dirt trails.  There are more than 200 miles of multi-user trails surrounding Sedona and some of these trails are within the city limits.  Mountain biking is more than just a sport, it can be a way to commute and have some thrills on the way to your destination.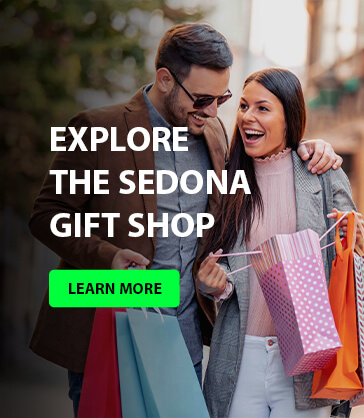 Riding on dirt is obviously different than riding on pavement.  Trail riding will require additional skills that you can only learn by riding on dirt.  The future Sedona Bike Skills Park will be a place to learn and improve your bike riding skills.  Sedona's Bike Skills Park will be located on 13 acres of land within Posse Grounds Park and will be built in a way that respects the natural terrain and rustic feel of the area.  The park will be designed for beginner through expert skill levels and provide facilities such as skills areas, pump tracks, flow trails, and dirt jumps.  A skills area contains natural and constructed obstacles to gradually increase a rider's skill-set.  A pump track is a closed circuit loop consisting of rollers, mounds, and berms, allowing a rider to generate speed without pedaling.  Flow trails are descending single track trails that follow the natural terrain giving a roller coaster-like effect.  And dirt jumps, as the name implies, are for those inclined to fly through the air on their bikes.
Sedona City Council approved the Bike Skills Park Project on October 8, 2013 and tasked the user community to raise $30,000 for the park's design.  The city has earmarked funds in future expenditures for phase one park construction.  The public will have input on the park design as the project proceeds.  A task force made up of local individuals and businesses is currently working to raise money for the park design and sponsorship opportunities at the park are available.  Your business or family name can be recognized in the creation of this beautiful park.  Community support at all levels is needed, so if you are interested in helping make this exciting new park a reality, please contact the city bicycle coordinator at DCopp@SedonaAZ.gov.