Sedona AZ (October 13, 2016) – A recent New York Times article was headlined "With pay rising, millions climb out of poverty." The article went on to say that 3.5 million Americans were able to rise above the poverty line last year. Another New York Times article talked about how incomes have risen across the board. That's good news.
Amid all the ugliness of the current election cycle and the fear and loathing that seems to permeate the country's psyche, many people are doing much better than they had been. And for many of the rest of us, life is pretty darn fine. That's not to say we don't all have problems and that everything is perfect, but objectively things are pretty good for a good many of us.
The same dynamic seems to play out here in Sedona. We live in one of the most beautiful places on Earth, surrounded by red rocks and blue skies and clean air. I expect that most of us choose to live here. And most of us appear to live pretty well.
According to the Arizona Department of Education, over 50 percent of the children in our elementary schools qualify for free or reduced-price lunches, so there is poverty. Affordable housing is scarce, so many people who work have to double up or rent a garage or a single room. I know people who need two full-time jobs to get by. But they choose to be here, so I have to assume they've considered the trade-offs and want to call Sedona home.
The city is always going to face problems. There's flooding, traffic, ATVs and the airport. Some things the city can address on its own, some things it can't. State law has deemed ATVs street legal. The airport isn't going to move. On the other hand, the city's accelerated drainage program has mitigated a lot of the flooding and a comprehensive traffic and transit study will yield some recommendations regarding traffic amelioration.
New problems will continue to emerge. For years, our community has suffered from a lack of housing affordable to our workforce. Now that the state allows short-term vacation rentals, that situation will become even more acute. Guest houses and rooms in single-family homes that might have been rented affordably are being upgraded to rent to tourists at hundreds of dollars a night. Tenants at an affordable apartment building received eviction notices – the property will become vacation rentals. Meanwhile, local businesses are unable to hire the number of employees they need to operate.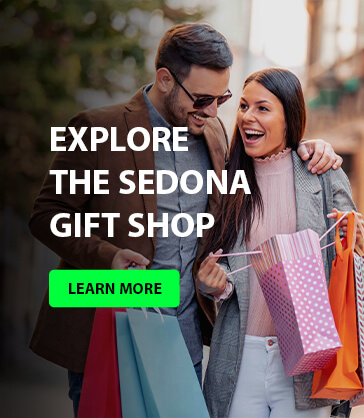 Nothing happens overnight. In the meantime, we live in a beautiful place surrounded by national forest. We know our neighbors and talk to people in the grocery stores. We volunteer and support local nonprofits. We have wonderful restaurants.
Barbara's Park Pavilion is going to open at last, next to the Posse Grounds Hub, an emerging performance venue. City finances are strong.
Charles Dickens wrote "It was the best of times, it was the worst of times." Indeed.
The opinions expressed above are mine alone and do not represent the views of the entire City Council.