Sedona AZ (January 25, 2019) – Happy New Year to all!  I hope everyone stayed warm over the holidays and is now enjoying the return of the sun.
This is a very important time for our community. There are several in-flight community-impacting efforts where citizen comprehension and engagement are important. Two of these efforts, the Sedona In Motion program and our Sustainable Tourism Planning work, comprise multiple activities which are in various stages of thought, discussion, design, and execution. Many of the decisions associated with these efforts have the potential to impact our community for years to come and as such are the subject of much discussion, contemplation, and debate. This level of change highlights the need for effective communication.
Think about what effective communication means to you. Does it mean the person you interacted with
heard the words you were saying,
understood the words you were saying,
agrees with your position?
Do you consider these all to be the same thing?  It may seem obvious to you but for the purpose of clarity I will state that that in my opinion that they are not all the same. Effective communication involves the "receiver" not only getting the words, but understanding the meaning of those words in the way the "sender" intended. While agreement may not follow the person has been heard and there is a respectful exchange.
Many of the issues that are worked on by city staff and the city council involve multiple pros and cons, each with varying degrees of impact. It is important to realize that multiple views can exist and that they do not always "cancel" each other out. Our challenge is to be able to comprehend opposing views versus seeing only right and wrong. It is hard work to get all of the facts and considerations related to a specific issue. It is even harder for us to appreciate the multiple groups of people and the impact various activities can have on each of the citizen groups affected. We have to work hard to understand all of the information associated with each issue. Change is constant so issues can organically grow and evolve over time. An open mind and constant flow of information is imperative to make the best decisions.
Open and civil dialogue improves our level of understanding. Additional clarity and distribution threads are needed to help with this process. There are several approaches used in communities across the nation. They include websites, email, videos, newspapers, newsletters, public forums, social media, and face-to-face / voice-to-voice get togethers. All of these are already in use right here in Sedona. Tap into these sources and become a co-creator in our evolving community.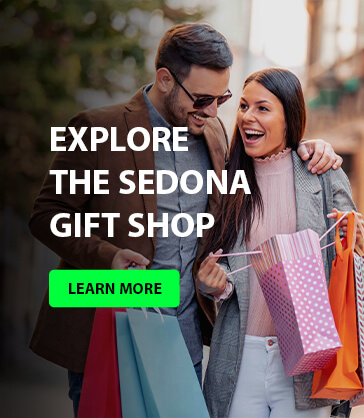 This is OUR community—mutual understanding, not necessarily agreement, and civil discourse is important to continually improve.
My commitment is to keep the conversation going.
Check out the city's website, sedonaaz.gov. From it you can watch city council meetings live or review previously recorded sessions, send an email to staff and /or council, review city ordinances, and review the city calendar along with agendas and associated information packets put together by our city staff. You can also leverage the city's eNotify system to get email updates on all or a subset of key topic areas of city operations. Check out sedonaaz.gov/enotify for details and to sign up.
If you want to know more about City Hall, city departments and how city decisions affect residents checkout the 2019 Citizens Academy. This free 8-week one-night-per-week class is for Sedona residents. I graduated from the 2018 citizen academy class and I can state from personal experience that it was very informative. Class size is limited. Contact Lauren Browne, our citizen engagement coordinator, at (928) 203-5068 or text 928-821-6958 or email lbrowne@sedonaz.gov for details.
The views that I am expressing are my personal opinions and not necessarily the opinions or positions of the city of Sedona or Sedona City Council.