Sedona AZ (December 15, 2017) – Sedona in Motion is what we call the traffic and transportation master plan update effort that began in January 2016, and we are truly in motion toward improvements to help Sedona residents get there better and faster.
Over the past year, citizens submitted a number of very good ideas on how to improve traffic flow. In public meetings, study sessions and workshops, residents, staff and council members carefully studied the most viable ideas and then selected the projects that will provide the most benefit at a reasonable cost. For example, priority was given to improving existing roads over building new ones because that solution is less expensive, confers the same travel benefits and has fewer impacts to Sedona's beautiful natural environment.
This month we expect to complete a final report on comments received and preliminary decisions made in the course of 50 public meetings – including 15 council meetings –seven stakeholder meetings, 26 design status meetings, and two citizen surveys. This extensive public input has identified the level of public support for the various traffic improvement strategies that were considered as we developed the master plan.
The end result is consensus on 13 improvement strategies and – equally important – consensus on how to pay for them. At the October 10 meeting the Sedona City Council approved moving forward to establish a half-cent sales tax increase expected to generate $29 million over 10 years to fund improvements with a tax sunset date of March 1, 2028, or sooner. Visitor spending is expected to account for 67 percent of the tax revenues that will pay for Sedona's transportation improvements.
In addition, at the Nov. 14 meeting city council directed staff to start some projects without waiting for sales tax revenues to accumulate.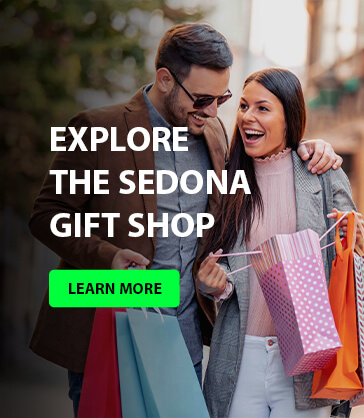 The projects and traffic improvement strategies that will begin moving forward soon include:
Uptown State Route 89A improvements
Portal Lane extension
Forest Road extension
Pedestrian crossing control
Intelligent transportation systems such as cameras and traveler information signs
Uptown parking and wayfinding signage improvements
Traffic signal coordination
Most of these major projects still require design work; look for shovels in the dirt sometime after July of 2018.  
The Sedona in Motion strategies encompass a wide range of improvements, big and small, to address travel time, congestion, environmental impacts and safety. The tactics include better signage, syncing signals, adding roadway capacity, more neighborhood connections, consolidating driveways, more pedestrian control and studying transit improvements, the latter, in particular, to manage tourism impacts.
Thank you to everyone who helped study, comment and participate in this very important community discussion. Sedona IS in motion!
For project updates on the Sedona in Motion transportation master plan visit sedonaaz.gov/tmp.