Sedona,, AZ – News – Here's a recap of recent City Council meetings and some decisions you might want to know about: 
Did You Know?
Did you know that the City has several job openings available? We are looking for talented and professional individuals who value having fun at work! We provide a competitive compensation and benefits package, challenging careers, advancement potential, and a safe, stable, and exciting work environment surrounded by red rocks in one of the most beautiful places in the world. Want to learn more about the current job openings? Click here!
Sit Down with the City Manager
Want to talk to City Manager Karen Osburn about an issue or concern you have? Sign up to participate in the Straight Talk program in which once a month, up to four residents at a time sit down with Karen and talk about any topic of their choice.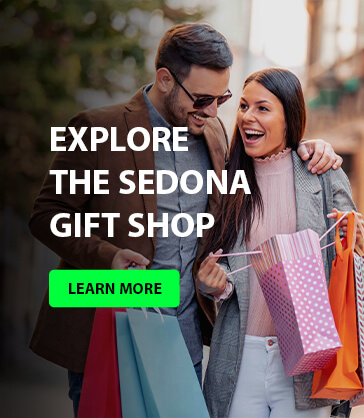 Schedule a slot for May or June and learn more by clicking here.
Other News
Don't miss these other announcements: 
Have you ever wanted to be a Park Ranger? You're in luck! The City is seeking individuals to serve as Volunteer Park Rangers. The Sedona Volunteer Park Rangers choose their own workdays, performing a variety of tasks including providing a uniformed presence in Uptown answering visitor questions, performing park patrols, occasionally doing light trail maintenance, assisting the Parks and Recreation Department with community events and assisting hikers using the new Sedona Shuttle. To find more information or fill out an application, click here!
On March 24th the City of Sedona launched the first phase of its Transit Implementation Plan with trailhead shuttles! The Sedona Shuttle is free and from two park & ride lots, services several of the area's most popular trailheads, including Cathedral Rock, Soldier Pass, Dry Creek, and Little Horse. Learn more at www.sedonashuttle.com.
Construction of the Chapel Road Shared-Use Path Improvements Project is currently underway! Meanwhile, the City has completed the Posse Grounds Parking & Soldiers Pass Road Shared-Use Path Project, which added a new parking lot at Posse Grounds Park and a shared-use path along Soldiers Pass Road for safe pedestrian access along the road corridor. As a bonus, the new parking lot at Posse Grounds Park features a stop for the new Sedona Shuttle! Both projects are part of the Sedona Trails & Pathways System or ST&PS. Click here to learn more!
Construction of the Forest Road Connection Project is set to begin next week! This project will allow motorists and pedestrians to bypass the "Y," provide additional access for emergency responders, add an auxiliary evacuation route, and create a new walk and bike connection between Uptown and West Sedona. Click here to learn more.
Clean up your yard and reduce wildfire risk by disposing of yard and green waste during the new annual Curbside Yard Collection for the rest of April and a portion of May. To find out when your neighborhood is scheduled for yard waste collection, click here!
Construction on ADOT's SR 89A Oak Creek Canyon Improvements project has begun. The improvements, which will be constructed at various times through the end of 2023, include rockfall mitigation, erosion control and a bridge rehabilitation along portions of the roadway between Flagstaff and Sedona. To learn more about potential road closures and/or delays, go here.
What are City Council's Current Priorities?
Have you seen the 2022 City Council Priorities video? Watch and find out what projects and initiatives are prioritized for this year!