Sedona AZ (August 9, 2016) – The Sedona Chamber of Commerce & Tourism Bureau recently announced the creation of Sedona Trail Keepers — a program that allows business sponsors to financially commit to the preservation, maintenance and creation of trails for generations to come.
The goal is to have 25 business sponsors commit $1,000 per year, for five years. The SCC&TB will match the private-sector investment, generating $250,000 for the US Forest Service by 2021.
In conjunction with the City of Sedona and the USFS, this investment will be used to sustain existing trails, and design and construct new ones.
"The annual investment from the Trail Keepers program will be instrumental in sustaining the Red Rock Ranger District trail system," said Adam Barnett, Recreation Program Manager, Coconino National Forest, Red Rock Ranger District.
"By sharing the responsibility with the local business community and residents, we will all have a role in protecting and maintaining the 300-plus miles of trails for future generations to enjoy."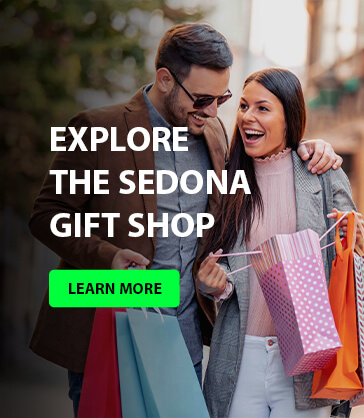 Benefits for sponsors include:
Business name listed on three signs at USFS designated trailheads. (A limit of five businesses will be listed on each sign).
Listing in USFS Recreation Guide (150,000 printed annually).
Listing on VisitSedona.com. (1.7 million unique visitors annually).
Recognition in the Experience Sedona Visitors Guide (275,000 printed annually).
Use of program logo.
Gratification of knowing that you are helping to preserve Sedona's natural landscape.
"We understand the value of our public lands and we want to take a leadership role in protecting and sustaining our stunning landscape for generations to come," said Jennifer Wesselhoff, Sedona Chamber of Commerce & Tourism Bureau president/CEO.
"We are excited to develop and execute this program in conjunction with the city and the USFS and know that a $250,000 investment to our public lands will enhance the visitor experience and contribute to the core values of our local residents and enhance our quality of life."
If your business would like to become a sponsor or if you have questions about the program, please contact Jennifer Wesselhoff at 928-204-1123 Ext. 111, or email jwess@sedonachamber.com.