May 21,2015 at 7pm, at the Sedona Performing Arts Center 
Sedona AZ (May 10, 2015) – The Sedona Chamber Ballet is thrilled to present the Phoenix Ballet once again in Sedona.  Phoenix Ballet emerges on the international dance scene with the premiere of Rising, set to debut at the Sedona Performing Arts Center on May 21, and then the Lodz International Ballet Festival in Poland on May 26 and 27. The repertory show features four distinct, eye-catching ballets by different choreographers, including two world-premieres performed by internationally recognized dancers.
Phoenix Ballet is under the artistic direction of Slawomir Woźniak, former Principle Dancer of Teatr Wielki in Łόdź and The National Opera in Warsaw, Poland. Wozniak is also the founder of the Master Ballet Academy, the official school of Phoenix Ballet. He launched the performance company to give nationally acclaimed professional dancers, as well as emerging dancers from Master Ballet Academy the opportunity to perform world-class productions locally and internationally.
According to Slawomir Wozniak, Artistic Director of Phoenix Ballet, "The international exchange of culture is a passion of mine, and I am elated to present this collection of pieces first in Arizona and then in Poland. It is an honor to have been invited to participate in the Lodz International Ballet Festival, one of the world's premier showcases of exceptional dance and choreography." 
Rising is comprised of four different ballets: String of Thoughts, The Awakening, Solstice and Only Love. 
String of Thoughts is a world premiere by dancer/choreographer Albert Blaise Cattafi. Cattafi is a member of Rasta Thomas' Bad Boys of Dance and a well-known artist who has appeared throughout the world in a variety productions including Cirque de Soleil's LOVE, Broadway shows including Flash Dance, as well as television appearances on the Video Music Awards, American Music Awards, and So You Think You Can Dance. Inspired by New York street musicians, String of Thoughtstells the story of new love through movement, color, emotion and the unique personality of each Phoenix Ballet dancer. It is set to scores by Violinist, Emily Holden and New York Street Musician, Gabriel Royal, among others. 
According to Cattafi, "Working with such talented dancers is so inspiring, it takes my choreography to the next level and brings my vision to life. So the audience will experience pure emotion, I utilize each dancer's unique skills, abilities, and passion which enables each principal dancer to shine."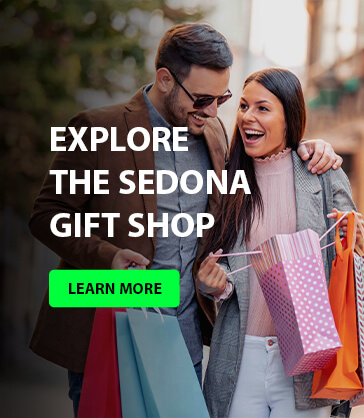 The second world premiere, The Awakening, is by Ricky Palomino, a dancer/choreographer who has created pieces for many notable companies including Abby Lee Dance Company and West Coast Dance Explosion. 
Slawomir Wozniak's first piece that he created for the Polish National Ballet, Only Love, will make its U.S. debut in Rising, and Francisco Gella's Solstice, a neoclassical ballet set to Beethoven's famous Moonlight Sonata rounds out the production. 
Featured Phoenix Ballet dancers include Gisele Bethea, a winner of multiple national and international awards, including the 2014 gold medal win in the junior division of the USA International Ballet Competition. Following this competition, she also received a full scholarship to the Jacqueline Kennedy Onassis School at American Ballet Theatre and an open invitation to join the ABT Studio Company in New York. Rising also showcases Juliet Doherty, originally from San Francisco, this dance sensation has quite a following, including more than 170,000 Instagram fans. The show features Sophia Lucia, the Guinness World Record holder for 55 consecutive pirouettes. In addition, the performance features many world-class male dancers including Ukraine born, Zherlin Ndudi who has danced solo and principal roles for many companies, including Donetsk Ballet, Miami City Ballet, and Orlando Ballet. 
Ms. Muench, Chairman, Sedona Chamber Ballet is excited that Phoenix Ballet has returned to Sedona, "We were so fortunate to partner with the Phoenix Ballet on Nutcracker . . . all of you who attended the Nutcracker are aware of the quality of this company and their dancers. . . I know that you will be awed by this incredible production RISING that premieres here in Sedona just days before its international debut in Poland!!!."
Rising will debut in Sedona on May 21, 2015 at 7:00 pm at the Sedona Performing Arts Center. 
Tickets start at $15 for children under 18 and $25 and $35 for adults.  Reserved seating so get your tickets now atwww.sedonachamberballet.com or call 928 554 4059 with any questions.