Sedona AZ (July 16, 2014) – Hand painted colorful bird houses, Recycled interesting box animals, hand beaded walking sticks, lego Sculptures, hand made paint brushes, animal fiber clay sculptures, hand stamped tea cups and abstract paintings are just some of the art work that you will discover at the Camp Bear Wallow art celebration on Friday, July 18th at the Sedona Creative Life Center in the Art Cabin between 11:30-12:30pm.
You will be welcomed by the "puppeteers", and the camp children will demonstrate their favorite art process; from sculpting, to building, to painting, or lego-ing. This is a public exhibition of their work with food and refreshments inviting the whole community. This is the last event of the Camp Bear Wallow: The Art Camp for Kids!, directed by Nancy Robb Dunst, which ran for 4 weeks, each week teaching various methods and techniques of creating art to over 48 children.
The mission of this camp is to inspire and encourage children to explore, create and invent using artist's tools and the artist's eye in the hopes of developing a joyful well rounded creative young adult who will give back to the community. The goals of the camp are to develop Self Tools (self esteem, confidence, problem solving, curiosity), Art Tools (to promote the Arizona Art Standards), Play Tools (to develop playfulness and persistence, experimentation, inventiveness), and to give access to the arts to all children of different economic situations.
Camp Bear Wallow has been in existence for 16 years and Guest artists this year were Liz Kenyon (pastels), Tyler Barrett (mechanical puzzles), and Amy Gordon (painting). The camp Is directed by Nancy Ms. Dunst, the Earth Arts education Coordinator for Gardens for Humanity. She has been a professional artist for over 30 years, and was the first recipient of the "Individual" Mayor's Arts Award. She has taught art at Arizona State University, Western International University, Coconino Community College, Yavapai College and the Sedona Art Center. and has been a long term (studio on site) artist-in-residence at Red Rock High School for 2 ½ years, The Madison School District for 2 years; an Artist-In Residence at De Miguel Elementary School in Flagstaff, and Brewer School for 6 months.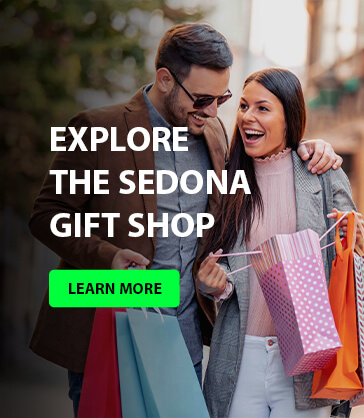 This program would not be possible without the generous co-sponsoring by the Sedona Arts Festival, Gardens for Humanity, The Sedona Visual Artist Coalition, the Sedona Creative Life Center and various small businesses in town. For more information on this celebration call Nancy at 282-0776