Sedona AZ (June 2, 2014) – With the haunting Slide Rock Fire under control Bluegrass legends and visionaries are on tap for the June 3-8 Sedona Bluegrass Festival comes with weeklong activities culminating in weekend performances by Bluegrass legends Peter Rowan, Laurie Lewis & Tom Rozum, Darol Anger & The Furies along with cello-sensation and visionary Ben Sollee and two of Arizona's most popular acoustic bands: the Phoenix-based Pick and Holler and the Tucson-based Sonoran Dogs. The Festival is a part of the inaugural Sedona Art Week is presented by the Sedona Cultural Collaborative.
He was a member of Bill Monroe's BLUEGRASS BOYS, is a musical maverick, and today is recognized as one of Bluegrass's most influential artists. Guitarist, singer and songwriter Peter Rowan headlines the June 3-8 Sedona Bluegrass Festival. Recognized as a major cult figure among progressive bluegrass aficionados, Peter Rowan participated in a number of adventurous projects in the late '60s and '70s before embarking on a highly productive solo career. Primarily a guitarist, Rowan also sang, yodeled, and played various members of the mandolin family. He was born in 1942 and grew up in Wayland, MA, near Boston; his parents and several relatives were musicians, and he and his brothers Chris and Lorin grew up playing both rock and bluegrass together. Rowan also formed a Tex-Mex band called the Cupids in high school, and after college he sang and played mandolin in the folk group the Mother Bay State Entertainers, whom he joined in 1963. He also played with Jim Rooney and Bill Keith, and in 1964 he joined Bill Monroe's legendary Blue Grass Boys as a vocalist and guitarist. He departed in 1967 to team up with mandolin virtuoso David Grisman in the eclectic, progressive-minded folk-rock band Earth Opera, who released two albums and often opened for the Doors. Rowan next moved to the San Francisco Bay Area and joined Seatrain, a bluegrass/rock hybrid outfit. He appeared on two albums over 1970-1971, then left to play with Jerry Garcia and Grisman in the bluegrass group Old & in the Way, also joining Grisman in Muleskinner.
The June 3-8 Sedona Bluegrass Festival, led by Berklee School of Music's Darol Anger, is part of the first Sedona Arts Week blending the activities of the Illuminate Festival, Sedona Bluegrass Festival and Sedona PhotoFest over the course of eleven days. "We're delighted to bring Peter here," said Festival director Bert Harclerode. "Peter is the second BLUEGRASS BOYS we've been privileged to host, the first was Richard Greene. Peter brings such a fabulous spirit to all that he does, and while this will be a solo show he's bringing Tibetan singer Yungchen Lhamo with him for what promises to be a fabulous close to Saturday's Festival concert, Creekside at Los Abrigados."
Tuesday the Festival kicks off at 2pm in partnership with the Sedona Arts Week at the Sedona Public Library when banjoist Michael Miles is joined by Darol Anger for a conversation and performance into the creative and improvisational spirit. Tickets are available at www.SedonaCollaborative.org
Wednesday, 6:30pm at the Mary D. Fisher Theater and in partnership with the Sedona Film Festival, Darol Anger hosts the documentary "Then There's Mike and Darol" the story about the San Francisco Bay acoustic scene that included the 'Duo', David Grisman, Jerry Garcia and many more. Guests will have a chance to ask Anger questions about the film and festival. Tickets are available at www.SedonaFilmFestival.com
Thursday, 5:30-7:45pm, Darol Anger and his band The Furies perform at the Bluegrass BBQ hosted at the Segner Ranch in Munds Canyon. The evening is catered by the Wild Bunch and will include a choice of Tri Tip Beef or Salmon and all the fixings. Reservations must be made by Wednesday noon and can be made by calling 204.2415.
Friday from 5-8pm, the Flagstaff based Diamond Down String Band continues the First Friday Gallery Walk tradition with two free community concerts: from 5-6:15pm at Goldenstein Gallery at 70 Dry Creek Road; and then from 6:45-8pm at the Sedona Art Center, 15 Artbarn Road in uptown Sedona.
Saturday morning before the weekend concerts, Darol Anger and his bluegrass friends invite youth grades 8-12 to register for the Free Youth Workshop at Los Abrigados made possible with funding from the Sedona Community Foundation. Youth will have a chance to perform for festival artists, ask questions, learn about the music industry and educational opportunities. All youth that register will receive a two-day Festival pass, and lunch Saturday with the artists. Registration forms are on-line at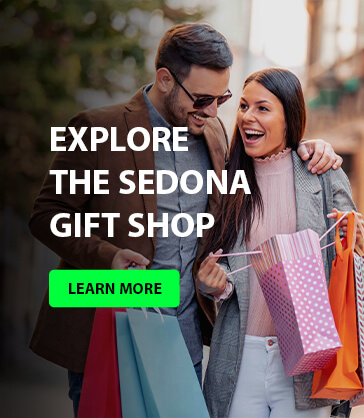 Saturday from 10:30-11:30am all community members are invited to bring their instruments and join Anger and Festival artists for a Free Community Jam. All attending will receive a $5 discount to the Saturday Festival concert based on a cash purchase.
Saturday at high noon the Festival begins with a performance by the husband/wife duo of Laurie Lewis and Tom Rozum followed by a performance by the super college sensation cellist Ben Sollee. Darol Anger and the Furies follow and Peter Rowan brings Saturday's concert to a close.
Sunday at 11am the Festival returns with a performance by the Phoenix-based Pick and Holler Quintet, followed by Ben Sollee, then Darol Anger and the Furies, and bringing the Festival to a close is the Tucson-based Sonoran Dogs whose traditional and own compositions are crowd pleasers.
Festival goers are asked to keep Festival guidelines in mind: no outside food or alcohol, no smoking or animals, and no guns. Low-back (softball sized passage) lawn chairs and blankets are recommended. Los Abrigados will prepare a variety of foods and beverages for purchase. Parking and all Festival information is available on line at www.SedonaBluegrassFestival.org or by calling 928.204.2415. The Festival is ADA compliant and handicapped seating and facilities are provided.
Tickets may be purchased the day of the event or on-line. Adult tickets are $40 for either Saturday or Sunday. Student tickets for Saturday or Sunday are $20 for youth 13-18, and for students 18-23 with full time ID. Youth 12 and under are free of charge with a paid adult, limit one per adult. The first 70 youth to age twelve will receive a free "Delta Dental Smile Bag" from Delta Dental with assistance from Sedona Dental Arts staff encouraging youth to keep a healthy smile.
Festival sponsors include the City of Sedona, Los Abrigados Resort and Spa, Sedona Dental Arts, Dan & Karyl Goldsmith, Arcos Cielos & Avanti Consortium, El Portal, Briar Patch Inn, Draxler Insurance, Junipine Resort, Sedona Rouge, Arizona Music Pro, Sedona Art Center, Goldenstein Gallery and Sedona Offroad Adventures.
The Sedona Bluegrass Festival is part of the Chamber Music Sedona's 31st Season and is made possible with support from The City of Sedona, The Arizona Commission on the Arts with funding from the State of Arizona and the National Endowment for the Arts, The Sedona Community Foundation, The Verde Valley Medical Center, Aspey Watkins & Diesel PLLC. and WESTAF.