Sedona AZ (May 17, 2013) – The Sedona Bluegrass Festival just got twice as nice as it has expanded to two days of concerts, in addition to activities in advance of the Saturday/Sunday June 8 & 9 Festival in Sedona at Los Abrigados Resort. "Arizona has always been rich with Bluegrass talent," said Festival director Bert Harclerode, "and we're proud to continue that tradition."
Arizona Festival bands include the 2004 Telluride Bluegrass Festival Band contest winners, the Flagstaff-based Burnett Family Saturday June 8th. The Arizona Republic said The Burnett's are, "an Arizona Favorite." The Arizona Highways Magazine said, "Unlike the Partridge Family, a fictional clan of musicians who were made for TV in the early 70′s, the Burnett family is real. Very Real! They live together in Flagstaff, they practiced together for hours on end, and they perform together all over the state. It is said that the family that plays together stays together and ask it turns out, this is a family unit that genuinely likes each other." The band includes patriarch Brian on guitar and vocals, matriarch Connie on double bass, Rachel on five-string fiddle and vocals, Jessie on mandolin, and Ryan on banjo.
The Tucson-based Sonoran Dogs, feature Arizona Banjo champion Tyler James, national flat-picking guitarist Peter McLaughlin, the acclaimed mandolinist Mark Miracle as well as bassist Brian Davies who doubles as a Doctor of Dental Surgery, and champion fiddler Nick Coventry. Formed in 2011, the Sonoran Dogs have exploded upon the Arizona bluegrass scene. The group is made up of seasoned veterans who have come together to enjoy bluegrass music and friendship. They play a collection of traditional bluegrass standards, new-grass, and original compositions. Every concert is different, as they often improvise the set to follow the mood of their audience. It makes for a fun and dynamic show.
From Phoenix comes Pick and Holler, keeping alive the sounds that have brought people together for centuries. The band includes fiddler Carolyn Camp, guitarist Ty Peterson, banjoist Matt Minjares, and bassist Lindsay Cates. The quartet draws upon old time string band traditions of Appalachian fiddle and banjo tunes and delves equally into music of Mother Maybelle and Hank Jones as well as old timey originals.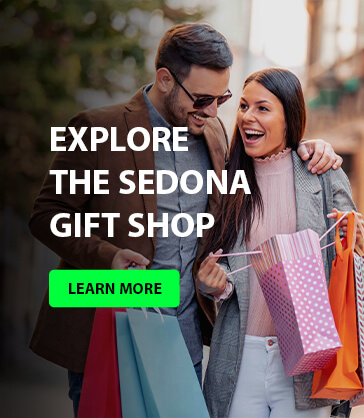 Muskellunge is based in Flagstaff and features contemporary, original American music that incorporates the traditions of the past into the topics of today. Led by singer/song writer/guitarist Nolan McKelvey, he is joined by Aaron Tyler, renowned across the southwest for his incredible mandolin skills. Bassist Tim Hogan has traveled the country in several nationally renowned acts including Acoustic Semi, and the In-Betweens. Frank Dedera is a one of the founding members of legendary Arizona band 'Flying South' which included bluegrass legends Tom Rosum and Peter McLauglin. Frank has performed at festivals throughout the southwest and four corners region over his 30+ year career. His clean, creative banjo lines provide the driving force behind the "bluegrass" sound of Muskellunge.
The Titan Valley War Heads have performed throughout Arizona and the southwest playing a blend of bluegrass, western, western swing and old time country music. Known for their tight harmonies and instrumental skills Titan Valley has been voted Best Bluegrass Band by the Tucson Area Music Awards, won the prestigious "Best Band" title at the Telluride Bluegrass Festival. The band currently consists of Gary Kuitert (mandolin), Earl Edmonson (guitar), Ed Davenport (bass), Andy McCune (banjo) and Tom Rhodes (fiddle).
Headlining the seventh annual Festival is David Grisman and his FolkJazz Trio including master guitarist Jim Hurst and the second-generation of Grisman's, double bassist and son Samson. Also appearing is the Matt Flinner Trio.
The Sedona Bluegrass Festival is sponsored by the City of Sedona Arts & Culture Commission and Los Abrigados Resort and Spa. For additional information, tickets, special events and more visit www.SedonaBluegrassFestival.org or call 928.204.2415.
Chamber Music Sedona's 30th Anniversary Season is made possible with underwriting support from Aspey, Watkins & Diesel, P.L.L.C., Attorneys at Law. Additional support comes from The City of Sedona, The Arizona Commission on the Arts with funding from the State of Arizona and the National Endowment for the Arts, the Verde Valley Medical Center, The Margaret T. Morris Foundation and WESTAF.