By Tommy Acosta
(March 1, 2021)
Yet another Sedona luminary takes his place amongst the stars.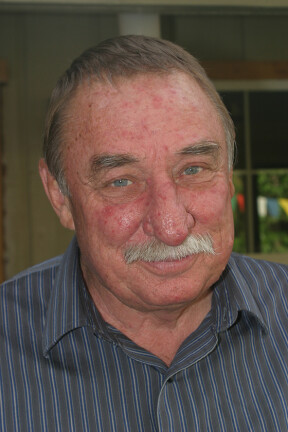 A visionary, publisher, community lightning rod and media professional, Sedona.biz publisher Steve DeVol passed away Friday, February 26, in his home, holding the hand of his beloved wife Suzan, succumbing to kidney disease and heart failure after a valiant battle against them.
For me, it was yet another crushing blow, another loss of a good friend and associate, one whom I both loved and admired; a loss that I am sure will reverberate through the Sedona community he loved and served.
He was vibrant, dedicated, driven by morality and a sense of justice for all, quick to raise his pen against anything or anyone threatening the beauty or stability of our beloved Sedona.
Through his cyber publication Sedona.biz, he provided a new platform for disenfranchised community members seeking an alternate news source, another outlet where they could express their views in, other than in a newspaper that used to be Sedona's only news source until Sedona.biz came along. 
Not only did he provide excellent news coverage through Sedona.biz, but he also led the charge in videotaping important community events and issues, bringing them to the forefront of public awareness not just through words and print.
His passion for truth was second to none. He inspired me to write for Sedona.biz and would never let me forget my roots as a journalist.
He was relentless in making sure my pen did not suffer from "ring rust" and that I write for his publication on a regular basis. 
I would not dare to say no to him. He truly was a motivator.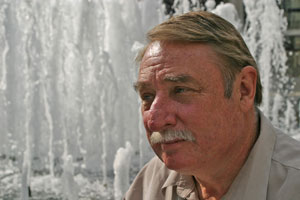 Personally, I not only loved him for the passionate and honest individual he was but admired him for his many abilities and talents expressed in the media world.
He was active in all matters important to the heart of Sedona. He made sure he was involved in the different groups working together to benefit our beautiful community.
His passing is a heavy loss for all who knew him and the community he adored. 
According to his biography, Steve's love for the Sedona area began the moment he stepped off the plane at the small Sedona airport in 1987, leaving behind in California a successful career in Thoroughbred horse racing photography. 
From 1987 to 1999, he owned and operated One Hour Photo Express at the "Y", the first on-site photo lab in Sedona. 
He expanded the lab to offer digital imaging services and improved sales by 200% in two years, in part due to his "hands on, whatever it takes" management style and his innovative reconfiguration of the processing workflow.
Involvement in the local community has been one key to his business career. Over the years, he had overseen many media projects in Sedona's political arena. 
Also taking a roll behind the scenes for the Voice of Choice for State Route 179, a non-profit group, he oversaw the radio promotions for the group's various projects. 
He also produced two videos which were pivotal in presenting the group's view point to the citizens and members of the state government. 
He also held the title of secretary for Keep Sedona Beautiful, and subsequently served as the organization's President.
Steve believed community service is fundamental to living in Sedona. 
Producing video and photography in the public arena allowed him the opportunity to not only provide a product that has community benefits but has opened doors to government that might not have otherwise been opened.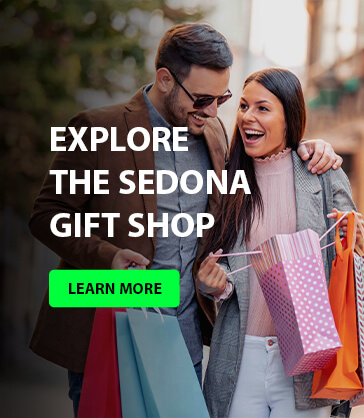 Exposure to the inner workings of government demonstrated the value of team work and partnerships with the public and the government.
His community service spanned his entire tenure in Sedona. 
Working behind the scenes he dedicatd his time, energy and photo lab resources to the Historical Society of Sedona, Jazz on the Rocks, and Western Americana Week. 
His other activities included membership in the Uptown Merchants Association, support for the Sedona movement to incorporate, and various committees on Keep Sedona Beautiful. 
His passion and commitment to Sedona was one of his trademarks. 
In 1999, Steve launched Sedona Arizona's first commercial independent television station via the Sedona Channel, which NPG Cable provided distribution on channel 57. The following year, the station was upgraded as a regional cable caster, and relaunched as The Arizona Channel moving to the channel 18 dial position. 
The new station became the only local television outlet serving the Verde Valley, and Northern Arizona, for the exception of Gannett Owned NBC affiliate KNAZ-TV 2 in Flagstaff. 
The Arizona Channel provided local community news, political talk shows, sports, as well as classic syndicated programming such as The Lucy Show, and Bonanza. In 2001, the station became an affiliate of the national AIN Television Network, and generated income via Ad Tech 's new automated TV insertion system.
Serving the station as Owner, and General Manager, he saw advertising revenue in the red rocks becoming more divided. 
After increased competition in the marketplace, and several new media entities launching in the area, he decided to move on and explore new projects. The Arizona Channel's popular online portal continued, as Channel 18 changed ownership, and changed format to a tourist outlet currently known as the Sedona Now Network.
His new direction kept him in the media spotlight, as an independent television producer, creating content from Sedona. Projects included production for the Discovery Health Channel, and the LMNO Cable Group. 
Former crosstown competitor KNAZ-TV also hired Steve to supply local news gathering from the Sedona area.
In 2003, Steve took his management skills, and local knowledge into the real estate field, and joined Thunder Mountain Properties. 
In the fall of 2005, he signed up for the Zaki Gordon Institute of Independent Film Making and his film "Opera Diva" won best documentary in the student film festival. 
"Opera Diva" premiered in the independent film festival circuit at the Sedona International Film Festival in February 2007. 
In March 2007 he received another award from the Zaki Gordon Institute for Best Camera for his camera work in "Daddy's Girl".
In 2010, Steve took over Sedona.biz and since then it has been Sedona's best alternative news source.
Though the world has been so dark since Covid19 bedeviled us, killing so many good people, Steve was the kind of person who shown light against the darkness and never gave up for humanity and its betterment.
My way of honoring him and his mission is to keep on writing and using my pen for the betterment of our community and world, as he would have wanted and demanded.
The best way for the community to honor him and his memory is to find a way to keep Sedona.biz alive, accomplished through the continued support of other Sedona writers joining and contributing.
Shine on from the heavens Steve, and know your work continues in the hearts of those you inspired and loved.
Rest in peace, dear friend.