Sedona AZ (May 13, 2020) – With retail stores and restaurants reopening, one of Arizona's top tourism destinations announced an innovative campaign inviting businesses to adopt a list of safe operational practices publicly posted on the internet. 
The Sedona | Safe.Clean.Ready  website lists businesses that adopt the voluntary standards and adds eight safety practices for travelers to red rock country. More than 100 Sedona businesses signed on during the pre-launch signup period.
"Sedona | Safe.Clean.Ready accomplishes two goals," said Sedona Chamber of Commerce & Tourism Bureau President and CEO Jennifer Wesselhoff. "First, it assists businesses with best safety practices while offering consumers transparency by listing the businesses who sign on. Second, it emphasizes the personal responsibility our visitors and residents should exercise as the economy reopens."   
Assembled in partnership with Chamber partners and the City of Sedona, business commitments include employee use of personal protective equipment, posting signage to ensure proper customer separation, respiratory etiquette and more.  Customers are urged to wear a protective mask, avoid touching eyes, nose, and mouth, and stay home if sick or in contact with someone who is sick.
"We are balancing the need to breathe oxygen into the economy and keeping safe," said Sedona City Manager Justin Clifton. "Sedona is tourism dependent, but we are relatively small and more than 100 miles from the nearest major city. Our challenge is to reopen while keeping COVID-19 cases manageable with our local medical infrastructure. Sedona | Safe.Clean.Ready  reflects that balance."
Sedona's 10,000 people welcome approximately 3 million travelers a year. The tourism industry has an annual impact of more than $1 billion and is the Verde Valley's largest employer.  It is the primary source of municipal revenue.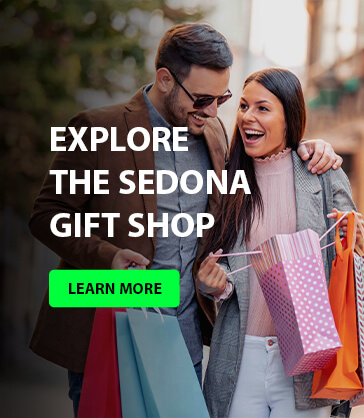 A recent survey by Northern Arizona University revealed that of 149 Sedona businesses responding, 77 percent are temporarily closed. Open businesses are operating at just 45 percent of capacity with a 47 percent drop in revenues.  Some sectors are hit even harder, with 88 percent of restaurants and 79 percent of tourist attractions temporarily closed.  
An earlier analysis showed visitation to red rock country has plunged 90 percent. From mid-March to mid-April of this year, Sedona received approximately 29,000 visitors compared to 289,000 in the same period in 2019.
"Without our visitors, thousands of Sedonans have lost jobs," Wesselhoff said. "But turning up the economic dimmer switch means assuring Sedonans and visitors that we are operating safely. Everyone must participate. We are united as a community to ensure our safety and prosperity."
For more information, visit www.SedonaSafeCleanReady.com