Sedona AZ (April 30, 2014) – Sedona's arts and cultural community is coming together like never before with 11 days of festivals, arts-fusion events and world class talent during Sedona Arts Week, May 28 to June 8.
Organized by the Sedona Cultural Collaborative (www.sedonacollaborative.org) and designed to provide a diversity of activities and experiences, Sedona Arts Week will include:
FESTIVALS
Illuminate Film Festival (www.illuminatefilmfestival.com), May 29-June 1, the nation's first mind-body-spirit film festival featuring 22 transformative films, 15 enlightening speakers and workshops, a Healing Village and an innovative "view and do" experience for moviegoers to more deeply process and integrate what they see on screen while surrounded by Sedona's stunning backdrop and transformative, healing qualities.  At venues throughout Sedona.
  
The 8th Annual Sedona Bluegrass Festival (www.SedonaBluegrassFestival.org),   which includes concerts Saturday and Sunday, June 7 and 8 at Los Abrigados Resort & Spa, 106 Portal Lane, featuring  Darol Anger & The Furies, Peter Rowan with special guest Yungchen Lhamo, Laurie Lewis & Tom Rozum, Ben Sollee, Pick and Hollar, Sonoran Dogs; screening of the film "And Then There was Darol and Mike" at the Mary D. Fisher Theatre, 2030 W. State Route 89A, at 7 p.m. on June 4; a Bluegrass BBQ at Segner Ranch  in Munds Canyon at 5:30 p.m. on June 5 (special transportation will be arranged from a parking area along SR 89A.  Instructions will be sent to all ticket holders.); Bluegrass in the Galleries, from 5-8 p.m., Friday June 6; and Bluegrass MEAD Program for Youth from 9-10:30 a.m. and Community Bluegrass Jam Session from 10:30-11:30 a.m. on Saturday, June 7 at Los Abrigados Resort & Spa.
  
Sedona PhotoFest (www.sedonaphotofest.org), presented by Sedona Arts Center, a series of educational and inspiring presentations on photographic technique, use of digital software and personal artistic perspectives from some of the country's top photographers, June 5 and 6 at the Sedona Performing Arts Center, 995 Upper Red Rock Loop.  The second annual Juried Camera Club Exhibition will be mounted from June 3-8 at Sedona Arts Center's Special Exhibition Gallery.
EVENTS
Wednesday, May 28: Illuminate Invitational Launch Party: 24 Peaces Premiere, 7 p.m. at a private home (tickets are required). This intimate evening includes an art auction featuring the works of Sedona's most-distinguished peace artists and California-based visionary artist Gene, who has created the 24 Peaces Collection reflecting his journey to meet 24 of the world's greatest living peacemakers. Two time Oscar award winning Ron Judkins , Director 24 Peaces will be present.
  
Sunday, June 1: Mile…Mile & A Half: A Film, Hike, Music Immersion, 4 p.m., Sedona Performing Arts Center. Sedona Arts Week's opening event is a tribute to all Greater Sedona organizations that nurture visual and performing arts and enhance the community's cultural enrichment.  The event surrounds the Sedona premiere of this humorous visually masterful film that follows five friends as they tackle California's historic 211-mile John Muir trail under extreme winter conditions.  Filmgoers will then embark on a hike with eARTh and Spirit musicians, artists, healers and a Native American Spiritual Emissary and Cultural Guardian who will offer joyful musical celebrations and ceremonies along the route.  Tickets are $12 for artists and $20 for the general public.
  
Monday, June 2: The Spirit of Peter Seeger: A Music and Literary Tribute, 7:30 p.m. at the Mary D. Fisher Theatre.  Spend an evening with Michael Miles, America's most inventive clawhammer banjo player and storyteller who will lead an exhilarating and provocative multi-dimensional political and social journey of America spanning 300 years and the transformation of the banjo from an African instrument to the quintessential expression of the American voice.
  
Tuesday, June 3: Spirited Creativity Exploration, 2 p.m., Sedona Public Library, 3250 White Bear Road.  Michael Miles will join with fiddler Darol Anger to improvise, jam, tell stories and present a whole new genre in music.
  
Friday, June 6: Arts of a New Dimension, 9 a.m. to 4 p.m., Sedona Performing Arts Center.  A full day of demonstrations, dialogue and dance that stretch your photographic intelligences which includes the premiere production of "Restless Elements," an innovative ballet interpretive dance choreographed by Brandon Ragland, principal dancer of the Louisville Ballet.  The short piece will be performed by several members of the Sedona Chamber Ballet Company, local children and guest artists from a major ballet company. Artistic direction is by Tracy Julias, former Joffrey Ballet principal dancer and artistic director at Northern Arizona Youth Ballet School.
FREE EVENTS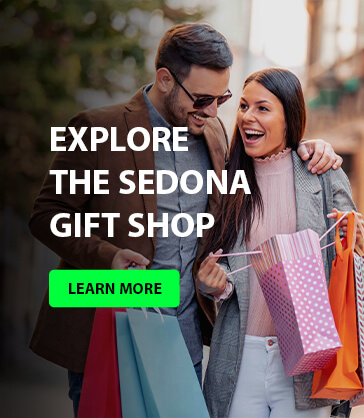 Illuminate Film Festival Healing Village at the Creative Life Center, 333 Schnebly Hill Rd., May 31 and June 1.
  
Sedona PhotoFest, 9 a.m. to 5 p.m., Thursday, June 5, Sedona PhotoFest 9 a.m. tp 5 p.m.
  
Sedona Chamber Ballet: Open Dress Rehearsal, 9-11 a.m., Thursday, June 5.
  
Bluegrass in the Galleries, 5-8 p.m., Friday, June 6.
Individual tickets and Sedona Arts Week packages can be purchased by visiting www.sedonacollaborative.org.
Sedona Arts Week is presented by the Sedona Cultural Collaborative, Illuminate Film Festival, Sedona Bluegrass Festival, Sedona Arts Center, Sedona Chamber Ballet Company, Sedona Studio Live, City of Sedona and the Sedona-Oak Creek Unified School District.
For more information, visit www.sedonacollaborative.org or call (928) 282-0549.