Sedona AZ (May 29, 2014) – The Sedona Arts Center hit the road to conduct an outreach program on the Navajo Nation this spring. Ceramics Department Head, Dennis Ott and fiber-clay sculptor Joanie Wolter traveled to the Thoreau, N.M., to present a ceramics workshop for 48 Thoreau High School art students.
Joanie Wolters is a retired teacher who is known for her whimsical sculptures and dynamic teaching techniques. She led four workshops using her favorite medium, fiber clay. Fiber clay is a relatively new medium in which nylon fibers are mixed into water-based clay a create an extremely strong medium without being fired in a kiln. When air dried, fiber clay is ready for painting, giving students a finished product in a short period of time without the use of specialized equipment.
Thoreau High School has a student body of 250 and is located 30 miles from Gallup N.M.  in the small town of the same name on the Navajo Reservation. The school draws its students from miles around, as many are spread widely in the canyons and mesas in the surrounding area.
"It was an enriching experience for both of us to see the budding sculptors within each student and the creative manifestations of their imaginations," said Ott. "The school is very fortunate to have an art department led by Roger Willie." Willie heads the art department at Thoreau H.S. and teaches painting and drawing as well as coaching the football and wrestling teams.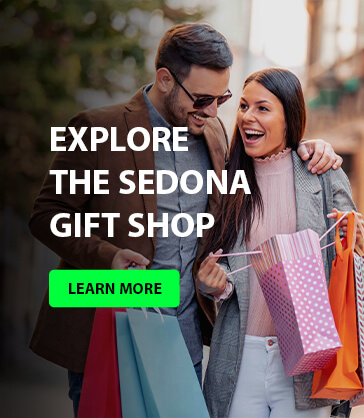 For more than a decade the Sedona Arts Center has conducted intensive workshops in Sedona-area schools. This was the fourth arts workshop they have taken to the Navajo Reservation, having presented three at Monument Valley High School in the past. The Thoreau workshop was funded by the Kling Family Foundation.
The Sedona Arts Center's school and galleries are located at State Route 89A and Art Barn Road in uptown Sedona. The galleries are open daily from 10 a.m. to 5 p.m. For a catalog of courses and more information call 928-282-3809 or visit SedonaArtsCenter.org.