Sedona AZ (September 25, 2021) – Salsa Night with Dana on Mondays starting Aug. 30 through Oct. 11, 7 to 8 p.m. Dana De Luz leads this Salsa 101 six-week series where you'll learn and perfect at least 15 easy salsa steps. Have fun while enjoying lively Latin music certain to get your hips moving! Each class will include a warm-up with Latin motion techniques and review of steps from the previous week. Then we'll learn some new steps. Put on the music and shake those hips! Advanced registration is recommended. For the six week series the price is $120, or drop-in for $30 per session. Tickets are at bit.ly/SAA-salsa-mondays.
Booksigning with Chef Rossi of The Raging Skillet, a "memoir with recipes," Sept. 29 at 4 p.m. (and at each of the show dates below.) Chef Rossi will sign copies of her book at Sedona Arts Academy. Cast members from the play will also be in attendance. "Emerson Theater Collaborative is excited to partner with Peregrine Book Company on this unique event," says Producer and ETC President Camilla Ross.
Emerson Theater Collaborative presents Raging Skillet by Jacques LaMarre, Oct. 1 & 2, 7p.m. and Oct. 3, 2 p.m. The play is adapted from the book The Raging Skillet by Chef Rossi and produced by Camilla Ross and directed by Ashley Adelman. Rossi is the award-winning chef and owner of New York's The Raging Skillet, the city's "wildest catering company."
When Rossi's Jewish mother discovers the microwave, home-cooked meals become a thing of the past. What starts as a rebellion against her Orthodox parents, chauvinism in the kitchen, and the pressures of conformity ends with her becoming New York's #1 punk-rock caterer. Rossi's second memoir "Queen of the Jews," is near completion.
Raging Skillet events and shows are presented through generous grants from the City of Sedona and AZ Humanites and with the cooperation of The Peregrine Book Company, a major sponsor of this event. Other sponsors include Sedona Business Referral's Club, Hank and Sharyn Yuloff, Critter Control of Northern AZ, Freedman Crossett Financial Services, LLC, Sedona Digs Furniture, No Moss Brands, Gigi Rock Productions and Janet Webber. The show's appetizers will be created by Chef Carmella Dodge.
Tickets are $35-$55 and can be purchased at bit.ly/ETC-ragin-skillet-21.
Paint for Fun Night with Phyllis Anglin on Thursday, Oct. 7, 4:30 to 6:30 p.m. This paint class is hosted by local artist Phyllis Aglin; she will be guiding you through her paint-along system where you'll create a beautiful painting, ready to display in your home. Tickets are $35 and this includes all your painting supplies, light snacks, and a beverage. Tickets are at bit.ly/saa-paint-class.
Introduction to The Gene Keys by Elyce Monet, Ambassador on Friday, Oct. 8, 6 to 9 p.m.
Gene Keys is here to guide you on your own unique path in life by finding the wisdom inside YOU. It is not a program of more knowledge, but a self-guided journey into the wisdom of your heart.
In this introduction, you will learn: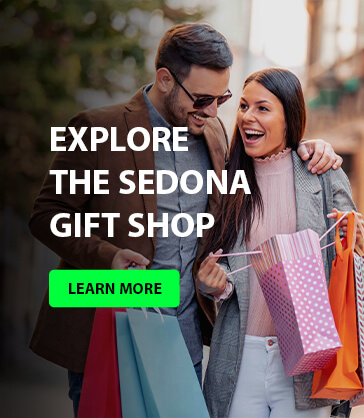 How to obtain your Gene Keys & Human Design Charts (please bring a smart phone or iPad)
Your Life's Work
Your Biggest Challenge
Your Gift to Humanity
Your Purpose in LifeThis overview starts you on the path of understanding how you are uniquely designed, how your energy works, and how to become a master of your life in your own timing and on your own unique path. Tickets are $25 in advance or $35 at the door and can be purchased online at bit.ly/SAA-gene-keys. Please call (860)705-9711 for more information.
Also Coming in October
The American Soldier starring Douglas Taurel, Oct. 21 and 22 at 7 p.m. and Oct. 23 at 2 p.m. The American Soldier is based on and inspired by real stories and letters written by veterans and their families from the American Revolution through the current conflicts in Iraq and Afghanistan. It reveals the struggles American soldiers face at war and their internal struggles to come back home. The show strives to help us understand how and why it is so difficult for men and women in the armed services to re-enter civilian life when they return home. It's goal is to honor our veterans and thank their families for their immense sacrifice to our country. The American Soldier is the story of how many men and women have put on and are willing to put on the uniform to fight, defend and give the ultimate sacrifice for what our country stands for.
Starring Douglas Taurel, directed by Padraic Lillis and consulted by Stephen Jobes, and was originally developed in Emmy Award-winner Matt Hoverman's GO-SOLO Workshop.
Grantors and Sponsors: City of Sedona and Michael Schroeder.
Ticketing:
For the first time ever, pick your seats in advance with our new seating map. We will be following CDC Covid-19 guidelines. Tickets can be purchased at bit.ly/etc-american-soldier.
Advance /Reserved Seating – $55 (sit at table with your friends/family, drink tickets available and table service)
Advance /Reserved Table – $165 (reserve an entire table of three for your friends/family, drink tickets available and table service)
Advance – $35
At Door – $45
Video on Demand – stream from home on demand via On-the-Stage – $20 (link for purchase coming soon)
*All events will be held at Sedona Arts Academy in The Collective Sedona located at 7000 SR 179, Suite C-100 in the Village of Oak Creek. For additional information or to book your tickets by phone please call 860-705-9711.