Poetry and painting? Do they go together?
Jerome AZ (August 27, 2013) – "They most certainly do," says Susan Pitcairn, author of the newly-released "Spirit of the Earth," 185 full color pages of her lifetime-best paintings and poems. Pitcairn will read selections from the book and sign copies at Gallery 527 in Jerome at the popular First Saturday Art Walk, September 7, 5-8 pm., 527 Main Street in Jerome.
Her synthesis of the two art forms reveals a deeply spiritual vision of nature where trees speak of the interconnectedness of heaven and earth and mountains teach strength and endurance.
"The idea for this book came to me a long time ago, while sitting in church as a teenager," the author explains. "I thought it would be really wonderful to express the sacredness of life in an artistic way, combining landscapes with inspired poetry. I knew that's what I most wanted to do when I grew up."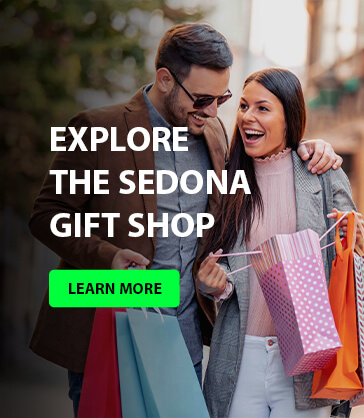 Getting to that point has taken a lifetime, requiring the development of many skills, artistically, personally and technically. Though the path has sometimes seem circuitous, at age 56 she moved to Sedona in 2006 and soon found that diverse threads of her life began to weave themselves together into a tapestry of expression. Inspired by nature and supported by a community that nurtures the arts, Pitcairn soon began painting, writing, teaching and creating multi-media group art shows of art, poetry, events and music at the Sedona Art Center's Special Exhibitions Gallery.
In 2009 and 2010 she published two small books of paintings and poems, "The Poetry of Place," and "To Befriend Eternity," which have been very well received. "Spirit of the Earth," however, is her magnum opus, an impassioned response to nature described by writer Judith Puckett as "Stunning, lively, observant and marvelously colorful."
Increasingly known throughout the region, Pitcairn has won a number of awards for her colorful Southwest landscapes, including three First Place awards at the Sedona Arts Center's annual juried shows, two national Paint the Park awards and a Main Street Paintout award at the prestigious Sedona Plein Air Festival. She also writes a blog on topics ranging from art and poetry to health and the environment. Earlier, she was a major co-author with her husband Richard Pitcairn of the best-selling classic, "Dr. Pitcairn's Complete Guide to Natural Health for Dogs and Cats," now in its third edition from Rodale Press.
"Spirit of the Earth" and the artist's lively oil, pastel and acrylic landscapes are available by Gallery 527 in Jerome, as well as the Sedona Arts Center Gallery in uptown Sedona. Her mountain-view studio is in West Sedona. For further information about this event call Gallery 527 at (928) 649-2277.