Sedona AZ (October 19, 2021) – There's a new art event in town, and everyone is cordially invited!
The Sedona Art Blast will kick off on Saturday, Oct. 23 and Sunday, Oct. 24 at the Sedona Elks Lodge, and it promises to be refreshingly different from any other art exhibit in town.  Organized by Carol Gandolfo and Sandra Beck, it features a stellar array of well-known local artists plus a marvelous group whose works have not heretofore been widely seen in the area.
The show also includes a remarkable range of art works and media, including many unique pieces that will fit nicely into your holiday shopping plans.  And food will be available for purchase from the Elks Club at lunchtime each day.
"We're thrilled to be able to offer this exciting event to the public," noted Ms. Gandolfo. "It's the first in what we hope will become an ongoing series of fine art shows!  And we're especially proud that it benefits the charitable activities of the Sedona Elks Lodge, including programs that support veterans, children, police officers, and underprivileged folks in our community."
Among the diverse artworks featured in the show are jewelry, oil paintings, watercolors, acrylics, prints, color pencil drawings, fine photography, fiber art pieces, bookmarks, original greeting cards and postcards, delicately crafted gourd art, dreamcatchers, and floral collage art.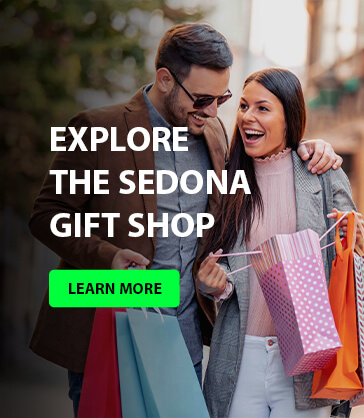 The amazing artists involved include Jodie Ball, Sandy Beck, Rita Bingham, Carolyn Carsula, Richard Gandolfo, Lori Garver, June Payne Hart, Carol Hildebrand, Dasha Jamison, Florence Johns, Angie Kegebein, Linda Kimberly, Monique Kristofors, David Marsh, Karen O'Donnell, Jim Peterson, Pat Priolo, Jan Saunders, Clark Sheppard, and Lon & Mary Ann Wolff.
"We're certain that all art lovers will be delighted to see the awesome collection of pieces they will be showing," observed Ms. Gandolfo.
The show will be open from 10AM to 5PM on Saturday, Oct. 23 and Sunday, Oct. 24, and plenty of parking is available at the venue.  The Sedona Elks Lodge is at 110 Airport Rd, Sedona, AZ 86336, just a short distance up the hill from Highway 89A.  
For additional information, contact Carol Gandolfo at 929-282-0918 or carolgandolfo4950@gmail.