By Annabel V Sclippa
Cottonwood AZ (October 31, 2015) – Join us in Old Town Cottonwood for Second Saturday Art Walk on November 14th for a day and evening packed full of events. This special Autumnal month, the Art Walk is wrapped in the festivities of the annual Walkin' On Main celebration, the 2nd Annual Historic Home & Buildings Tour by the City of Cottonwood's Historic Preservation Commission, and the adjoining Zeke Taylor BBQ at the Clemenceau Museum.
A SELECTION OF GALLERIES
At the heart of the Art Walk, Red Geranium Boutique will be featuring the jewelry of Chicago based artist, designer, and sculptor Christopher Royal. Mr. Royal's kinetic pieces are made of stainless steel and translucent resin in a playful blend of beauty and balance. His work is carried in hundreds of galleries, fine shops and museum stores in the USA and Europe, and we are excited to be showcasing the pieces here in Old Town.
Old Town Frame Co. will be featuring the many creative works of Beth Courtwright Detwiler. Ms. Detwiler is a prolific and highly intuitive visual artist who works in a variety of mediums including drawing and painting, ceramic sculpture, pen and ink, and stained glass. In recent years, her focus has been developing iconic images, murals and landscapes in the emerging form of  'masking tape art.' Stop by Old Town Frame Co. to witness the magic of the mural installation process. In addition, snacks, wine, and the musical styling of Freddie Gildersleeve are free for all to enjoy.
North Bend Studio is bringing the Local Phoenix show up north with street artists/muralists Tato Caraveo and Lalo Cota. Mr. Caraveo was named in the 2014 Phoenix New Times edition of '100 Creatives,' a spotlight on the most influential artists in the hotly expanding art scene in the Valley of the Sun. Caraveo is best known for his murals, but brings his whimsical side to us with an oil painting series of elongated and gruesomely appealing melting people. Ms. Lalo Cota introduces a fanciful and UFO-based flare with a series of oil on oil. Many of her works are superimposed onto older "original" art pieces, keeping the first artist's name on the canvas, and taking it up a notch. Fun, new, different… cutting edge, as always the North Bend Studio can be.
At Arizona Stronghold Vineyards enjoy the Two Jeremia(h)s. Jeremia Sunfellow's exquisitely executed drawings and paintings ranging from Dia de los Muertos to the fine accents of the female form, show alongside Balladeer and Singer/Songwriter Jeremiah Craig. Mr. Craig has always loved the way great old yarn spinners can tell a story around a fire or on a barstool, using music as the delivery method of stories for centuries. Craig continues that storytelling in his own songwriting, with an emphasis on his greatest passion: folk ballads.
Saunter on over next door to Desert Diamond Distillery for the classic rock sounds of August West. Referred to across the board as a great guitarist, Mr. West rolls out pieces by Bob Dillon, Simon & Garfunkel, the Beatles and Johnnie Cash. DDD's continuing art show includes the work of Kent Nancollas' unique photos on metal, Dave Eller's western style photos, and Sandra Fink May, multi-media artist.
Pillsbury Wine Company North continues their show of artist Steven Schutz' work, and introduces featured artists: realism painter Art Gecko and photographer Mark Broadus. Music of the evening will be local troubadour of the Honkabilly Blues, PK Gregory, who released his newest CD '4 Chords and Damn Lie' in August of this year.
THE MANHEIM GALLERY is celebrating the opening of the 101 Winery tasting room and patio, right on site along the 4th Street side of the GALLERY. A product of Gallifant Cellars of Wilcox, AZ, 101 Winery is making its debut Cottonwood appearance since embarking on their first crush in 2008, resulting in their '08 Cabernet Sauvignon "George's Tribute." Alongside this art of wine, will also be featured new works by Nancy Ruby, Christie Palmer, David Lash and Robin Shores.
ON THE STREET
Music on the street includes Cold Shott & The Hurricane Horns, presenting the music styles foremost in their hearts: Soul, R&B, Funk…as well as the Blues. Old Town's very own Don Witcher plays next. Witcher was signed to 95 north records in 2004 with his band The Slant 6 Cowboys, who charted in the Americana and Roots Country charts. He has been called one of the Southwest's most prolific songwriters, and Arizona's best kept secret. His music ranges from Americana Alternative Country, to low down Blues, and Gritty Folk Rock.
The Sweet Baby Ray Band of Northern Arizona will also be performing. Their specialty is Classic Chicago, Delta, Americana Blues, similar to music heard on the South side of Chicago, back porches, and in old Delta juke joints. Sweet Baby Ray won the Phoenix Blues Society's Arizona Blues Showdown for top traditional solo act in 1998. He was also an IBC finalist twice, and has performed in the Monterey Blues Festival in 2001 and 2002, the Payson June Bug Blues Festival several times, the Chandler Culinary Festival, the High Mountain Music Fest in Pinetop, and the Alpine Country Blues Festival in Alpine, among many others. Prior to Sweet Baby Ray, he played with Phoenix bands and currently plays with Big Daddy D and the Dynamites, and also in the Root Doctor Duo, with Gary Morgan. George Gehlert, bass player for the Verde Valley's blues group The Knuckleheads, will be performing with the band for this special event.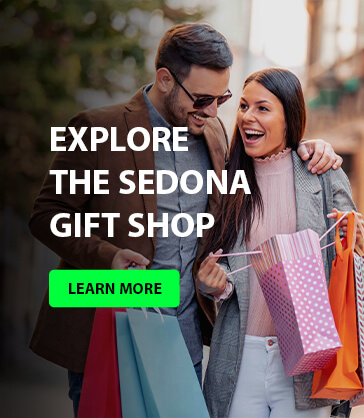 Along with 13 local winemakers' products to taste your way through, other entertainment includes a juried art show, and The Walkin' on Main Car Show. The show provides participants and attendees great photo opportunities and a chance for good old fashioned car talk. See some of the state's most unique cars and trucks. To enter your car, or just plain enjoy the view, as you enter Old Town Cottonwood make a right on Pima Street, a left on 1st Street, and then a left on Yavapai. This will land you on the back half of Main Street, and at the car show.
A SIGNIFICANT SLICE OF HISTORY
From 11am to 5pm during the event, enjoy the Self-Guided Cottonwood Historic Home and Building Tour presented by the City of Cottonwood's Historic Preservation Commission. Upon arrival, you will be provided with a brochure including a map of participating locations. There will also be a docent present at each location to provide the history and information for that home or building.
By the 1920s there was not another town in the US that could boast of so many business houses for a population of about 1000, as Cottonwood could. It was called the 'Biggest Little Town in Arizona.' Merchants were doing a 'fine business and being busy all the time.' Cottonwood was known to have the best bootlegging booze within hundreds of miles, attracting citizens from Los Angeles, Phoenix and closer-to-home folks.
According to statistics compiled for the State Directory in the late teens, Cottonwood was represented by 64 businessmen who operated 4 general mercantile stores, 5 stores handling dry goods, 3 restaurants, 1 barbershop, 1 movie picture theater, 1 amusement hall, 1 drugstore, bakery, confectionery, lumber yard, 2 garages, 2 blacksmiths, butcher shop, furniture store, 2 shoe shops, 7 pool halls, service station, ice plant, jewelry shop, 2 hotels, cleaning shop, root beer stand, novelty store and ice cream parlor. Come see what has changed!
We look forward to you enjoying all that Old Town Cottonwood has to offer, nestled between the Black Hills and Verde River, enrobed by Tuzigoot National Monument and Dead Horse Ranch State Park. Come join us for Second Saturday Art Walk, Walkin' On Main and the 2nd Annual Historic Home & Building Tour on November 14th, with festivities all day long and into the evening: AKA 11am-9pm!
EVENT DETAILS
For Walkin' On Main details visit
Wine Tasting: $15 for 5 tickets – comes with a bottle of water and a wine glass. You can purchase additional tickets for $2 or 6 for $10
For tickets to the Historic Home & Building Walking Tour, purchase in person on the day of the event at the Cottonwood Civic Center, 805 N Main Street in Old Town, or online: https://apm.activecommunities.com/ctwdrecreationcntr/Activity_Search/cottonwood-historic-home-and-building-tour/19267
Admission is $20.00 and includes a complimentary wine tasting. Children 12 and under are free! All proceeds go directly to the Historic Preservation Commission.