Sedona AZ (April 16, 2013) – Saturday April 27th, 2013 Studio Live will host the Second Annual Sedona Red Rock High School Battle of the Bands. The show starts at 4:00 pm with tickets $10.00 or $5.00 with a student ID, a portion of the proceeds will be donated to the Sedona Red Rock HighSchool music program. This event will be held in "The Backyard" at Studio Live, attendees are encouraged to bring blankets or low backed beach chairs.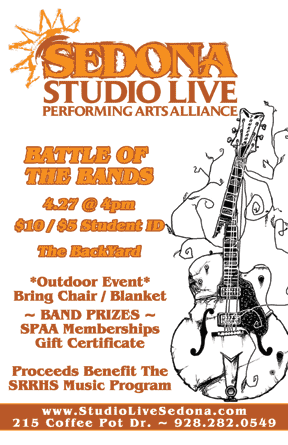 The second annual SRRHS Battle of the Bands will feature five bands competing for a gift certificate to a local recording studio or Guitar Center, memberships to the Sedona Performing Arts Alliance and the opportunity to help raise funds for the SRRHS music program.
CROSS TOWN TRAFFIC-
"Cross Town Traffic" formed a short time into the second semester of the school year. They all got along well from the start considering their similar tastes in music. This three-piece band consists of Scott Moker on lead and rhythm guitar player, drummer Maurice Alves, and bass player and lead singer Morgan Gilbert. The first song the band decided to learn was Slow Ride by Fog Hat seeing it is a fun and rocking song. The band may not have been together for very long but they still function like a well-oiled machine. This band tends to stick to classic rock and metal. Some of their favorite bands are Metallica, The Rolling Stones, Bachman Turner Overdrive, and Cream. Since the band has been together for such a short time they tend to stick to covers, but they have fun and make it fun for the crowd as well. They have yet to preform on stage but they have some songs prepared for the rock band concert in mid April.
DYZLEXIA –
This group was incidentally found on the second day of the first semester. Matthew "Matt-Hew" Parker the bassist started talking to former drummer Maurice. All of the major rehearsal halls had been taken so they were forced to chill in one of the very small practice rooms. Tanner "Roach" Rauch, also a bassist, forgot his amp at home so Matthew offered to let him use his. The very next day Tanner brought his guitar. Eventually they decided that they wanted to play Dani California. That is when Zach stumbled into the picture. Zach "Zatchkini" Kinion became the singer of this rag-tag group of teens. They played plenty of songs until Maurice was kicked out for the new and current drummer Nick "The Feet" Hambrick. Thus creating the group Dyzlexia. Don't feel bad for Maurice, he moved across the hall to be in the band "Cross Town Traffic."
HANNAH & SOPHIA –
Hannah Pigg on Keys/Vocals and Sophia Harness Guitar/Vocals.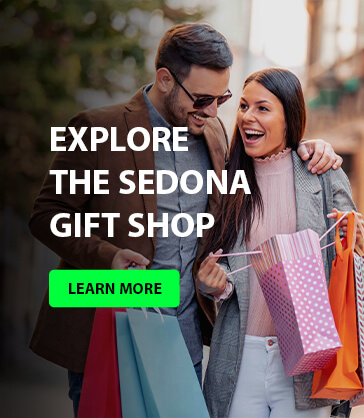 MISS ILLUSION –
There are two people in this band, and they're only playing for this one time; Weston DuHamel and dDamian Foreman, two of the three members of We Don't Sleep, are playing under a new name because their drummer doesn't want to for now. Miss Illusion holds off everything to the last second, which is why they have a bad band name. They had about five minutes to come up with something, and it was a toss-up between The Red Apple, Shoe, and Miss Illusion. The wrong choice was made, obviously, and this is the hideous birth that came after.
THE SERVANTS OF EDGAR –
Many have asked the question "Who is Edgar?" The answer is simple: no one knows for sure…except for His servants.The Servants of Edgar formed sometime in 2011 BC, though the exact date is still disputed to this day. The core members were two middle aged men who yodeled for a meager living. Their sons took up the tradition, and so did their son's sons, until today, the three members, known only as servant numbers 1, 2 and 3, continue the tradition to honor the one and only Edgar.They use their strange blend off modern jazz, punk-funk, rock and otherwise alternative music every day in hopes of not suffering the consequences of letting Edgar wake from His deep and ancient slumber. Come, listen to The Servants of Edgar, and feel the power. And perhaps, if you are lucky, He will come in your dreams and reward you with sweet, sweet cake…
For more information please contact the Sedona Performing Arts Alliance/Studio Live at (928)282-0549. Tickets are available online at www.studiolivesedona.com or at the Studio Live box office located at 215 Coffeepot Drive in West Sedona.
The Sedona Performing Arts Alliance is a nonprofit organization, 501(c)(3) that serves as a catalyst for community development through quality arts programming. We are dedicated to the advancement of the performing arts through education, live performance and artist support.