Sedona AZ (April 8, 2013) – Join Pat Sinclair, author of Scandinavian Classic Desserts cookbook, for a delicious demonstration and discussion on Saturday, April 13 at 2:00 pm, at The Well Red Coyote bookstore.
Not only will Sinclair reveal some of the insider secrets to these delicious desserts, she will also be bringing samples of cookies made from the cookbook.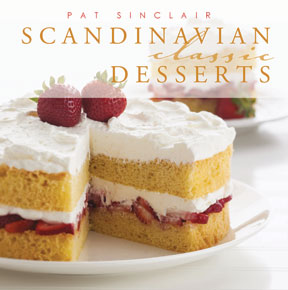 Scandinavian Desserts — the words themselves conjure up such yummy, comforting desserts. The Nordic landscapes may be known for its snow-capped mountains and cold winters, but the inhabitants are famous for their warm hospitality, aromatic coffee, and mouthwatering desserts. With hints of cinnamon, nutmeg, allspice, and cardamom, the recipes in this collection evoke images of generations of baking for friends and family. It will have every baker—from novice to expert—getting creative in the kitchen.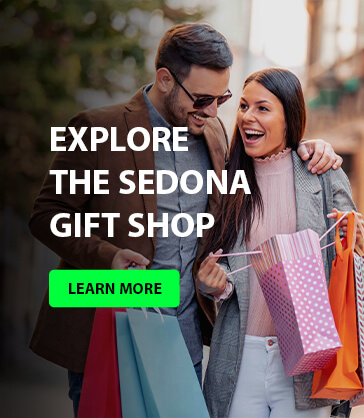 Organized by type, the desserts in this collection vary from rich almond torte and caramel flan to krumkake and pressed butter cookies. Traditional favorites such as Norwegian Blotkake are featured, with each recipe based on the intense flavor of fresh, local ingredients. Also included here are the Swedish Berry Cream Cake brimming with luscious fruits and recipes for holiday cookies that grace festive tables all over Scandinavia. Accompanied by enticing photographs, this must-have cookbook contains more than forty recipes accompanied by detailed directions, history, and traditions. Included in this work is a dessert to satisfy every taste and occasion.
Pat Sinclair is an award-winning author, food consultant, cooking instructor, and recipe developer. She received the Cordon d'Or—Gold Ribbon Award from the Culinary Arts Academy, and her clients have included Land O'Lakes and Pillsbury. A member of the International Association of Culinary Professionals and Les Dames d'Escoffier, Sinclair is also the author of Pelican's Scandinavian Classic Baking. She lives in Edina, Minnesota.
The Well Red Coyote is located at 3190 W. Highway 89A, at the corner of 89A and Dry Creek Road. For more information, call 282-2284 or go to www.wellredcoyote.com.