Sedona AZ (February 5, 2021) – People living near one of the main Verde Valley airports are almost constantly aware of airplane and helicopter noise.  Recent complaints about jarring "earthquake-like" sound from large military aircraft landing and taking off top the noise scale.  Even those living further away from airports also suffer at times from aircraft disturbance. 
Proposed solutions often include creating an airport away from Verde Valley cities such as out between Sedona and Cottonwood.  Opposition to that solution almost always includes concern about the loss of national forest lands that such a facility would entail. 
Unknown to most Valley residents, there is already an airport out between Sedona and Cottonwood – and it's one of the largest and best of its kind in the state!  Scalf Field is located a short distance off Forest Road 525 just beyond Sedona's wastewater treatment plant.  It has been there for almost four decades.  Pilots fly a variety of airplanes there almost every day and virtually no one complains about noise.  Neither does anyone voice concern about loss of national forest lands since this airport occupies part of what was once Sedona's dump. 
The field is sanctioned by a national aeronautics organization that insures its users and the U. S. Forest Service landlord plus governing many of its flight safety procedures.  Pilots fly most often in the mornings when sun angles are best and winds are usually light.  Different from other Valley airports, airplanes are often seen performing major stunt maneuvers at low altitude right over the runway and even holding flying contests among pilots from time to time. 
This airport's official name is Scalf Field; named for long-time Cottonwood residents Dick and Elaine Scalf who were instrumental in establishing the site.  The Scalfs once operated a hobby store business in Sedona featuring radio-controlled (RC) airplanes.  Scalf Field is the best natural-surfaced radio-controlled airplane airport in Arizona.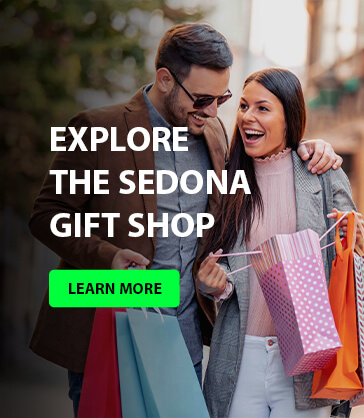 The airport is home to Central Arizona Modelers, the non-profit RC airplane club serving this part of Arizona.  It features a 700 ft. runway, shade Ramada, hobby shop, aircraft repair and start-up spaces, restrooms, solar electric service and an on-line weather monitoring system. 
Aircraft flying at the site may range from less than one foot in size up to wing spans of ten feet or more.  Planes can be gasoline, alcohol/nitro or battery powered.  They may be single or multi-engine propeller driven planes, ducted-fan jets or unpowered gliders.  These aircraft can and regularly do perform acrobatic maneuvers exceeding anything possible for full-scale airplanes.  And no one complains about any of it. 
So the next time you are looking for some aerial entertainment or want to look over one of Arizona's best airports, take a drive out to Scalf Field.  You can find directions to the site and learn more at www.camodelers.com.
Visitors and spectators are always welcome and free introductory flights are available.