Sedona AZ (April 1, 2019) – You still have time to save $10 by registering now for KSB's 40thAnnual Native Plant Workshop. Advance tickets are $25 for Keep Sedona Beautiful members and $35 for the public. At the door, tickets will be $35 for KSB members and $45 for the public. Get tickets and reserve your class spaces at http://keepsedonabeautiful.org.
The Workshop is Saturday, April 6, from 8:30 a.m. to 2:15 p.m., at a new location this year, the Verde Valley School, 3511 Verde Valley School Road (left, just before the pavement ends). Doors open at 7:45 a.m. Coffee, breakfast snacks, lunch and water for your own bottle are included.
Growing food in the desert is the subject of Michael Spielman's keynote address. Spielman's take is pragmatic: What works? What works in harmony with the current climate, which will be different in 20 years? We all need to find a plant population that will adapt and grow with a changing ecosystem to carry us to the future.
Your ticket includes three one-hour workshops, chosen from the nine offered. Three are outdoors, rain or shine, and limited to 15 people each. John Chorlton leads a tour of the school's sustainability, Max Licher conducts a browse among native plants and Patty West suggests welcoming the wild into your garden.
Three more workshops touch on butterflies, bins and birds. Janie Agyagos will teach how to attract butterflies, Amy Zimmermann will coach you on fine-tuning your backyard for birds, and Nannette Wear will demonstrate a strange form of kitchen composting called bokashi bin or bucket.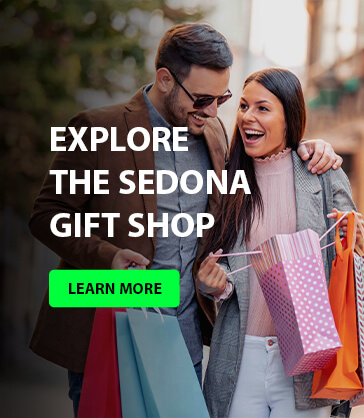 But wait! There's more! Clare Licher will show you how she's been creating medicinal tinctures from local native plants, Jeff Schalau will talk about vegetable gardening that is both safe and sustainable and Richard Sidy will entice you with the pleasures of color, texture and resilience in the native garden.
Nine workshops from which you get to choose three, plus hear Michael Spielman broaden your mind on native gardening, breakfast snacks and a wholesome lunch for only $35, or save $10 by joining KSB first then buying your ticket. At the door, tickets will be $45 for the public and $35 for KSB members. Register now at http://keepsedonabeautiful.org.
Keep Sedona Beautiful, Inc. is committed to protecting and sustaining the unique scenic beauty and natural environment of the Greater Sedona area. For more information call the KSB office at 928-282-4938<tel:(928)%20282-4938> or email info@keepsedonabeautiful.org<mailto:info@keepsedonabeautiful.org>.