Sedona AZ (March 2, 2019) – If you are an artist or are involved in an arts-related organization or business of any kind, SASO wants to hear from you!
For nearly a year, SASO (the nonprofit Sedona Arts Service Organization) has been developing the concept for a centralized website and underlying database system that will support the needs of all types of artists, plus arts organizations and arts-related businesses and venues in the area.
"This website will provide one-stop searching for all of the happenings and opportunities in music, theater, art exhibits, and events," notes Jim Peterson, President of SASO. "It will allow visitors and residents to plan their activities in advance and even purchase tickets.  And the site will equally serve the audiences and the producers of all types of art."
SASO (pronounced "SAY-so") is a community effort that was born after two earlier surveys and two public forums on the state of the arts in Sedona.  "From these, we learned that access to affordable working spaces for a wide range of art and educational activities is a very high priority, followed closely by promotional support," observes Pam Frazier, Secretary of the SASO Board.
Other high priorities identified are equipment and supplies; lodging for visiting artists, teachers and students; and access to Master classes. In addition, many artists and arts groups or organizations need assistance in areas like social media, fundraising, legal issues, marketing, finance, and public relations.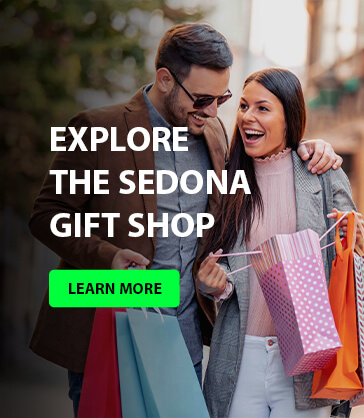 The overall conclusion is that almost everyone involved in the arts locally needs ways to connect with the audiences, resources, skills, and tools that will help them thrive as part of a vibrant and sustainable arts community.
With that as a mandate, the group's next step, already in progress, is to create an easy-to-use system that facilitates these connections.
A team that includes Harriet McInnis, Pam Frazier, Russell Fox, Winnie Muench, and Shaeri Richards is conducting focus groups to introduce SASO's proposed program, refine its underlying concepts, and gather specific ideas for implementation.  "Before we put our system in place, we felt it would be important to revisit the community needs to make sure we are still on track," McInnis noted.
The next focus group will be held on Thursday, March 21st from 6:00 to 7:30pm at Keep Sedona Beautiful, 360 Brewer Road, Sedona 86336.  If you are involved in the arts locally and would like to share your ideas, you are cordially invited to participate. You'll be able to learn more about how this effort could benefit you, and you'll help shape the future of our arts community.  RSVP requested. Please call Harriet McInnis at 928-282-0788 or email: harriet.mcinnis@gmail.com by March 15th to register.