Sedona AZ (August 3, 2016) – On Friday, August 5, 2016 at 4 p.m., Red Earth Theatre and Sedona Arts Center will host Poet's Corner featuring poet, actress, social activist and chocolatier Sarah Ann Lesslie.
As early as 4 years old she became involved in acting and the creative arts in her first theatre production. At the age of 11, her poetry was published in the "Anthology of Poetry." In her earlier 20's she wrote for Green Lifestyles Magazine, a national green magazine.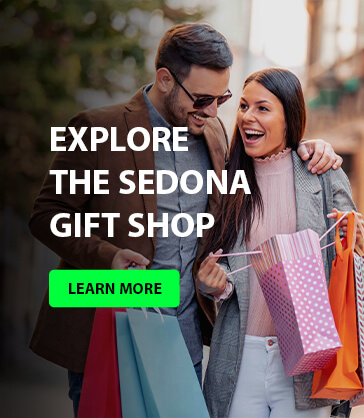 In 2012, she graduated with a theatre degree from the Herberger Institute for the Arts at Arizona State University. Sarah Ann has appeared on stage in Sedona with Canyon Moon Theatre, and more recently with Red Earth Theatre. She was in their first full production, Painting Churches, mounted at the Sedona Arts Center in 2013 and last year played multiple roles as 'Woman' in Loplop and The Queen, an original play about Max Ernst and Dorothea Tanning.
Sarah Ann has also co-created a writing workshop and theatre project,
#Insecurities
with Kayt Pearl, a platform for individuals to explore and share personal stories about insecurities we all harbor. In its second year of facilitating new work, this theatrical process perhaps most closely expresses her belief in the power of storytelling to change people's lives and inspire empowered individuals to step out in their truth.
Along with her theatrical endeavors with words Sarah Ann is also a highly creative chocolatier offering unique chocolates that viscerally express the joy and delight she takes in venturing beyond the boundaries of the 'normal';. Sarah Ann believes that sharing food brings us together. She says, "Meal times are the moments when we come together and share stories with one another: about our day, about our feeling, about anything at all. These are the moments in which we can share the raw beauty of what it means to be human." (For more about her chocolate go to:
Blending her love of stories with food and performance she continues to write and perform poetry with the hopes to transform the minds and hearts of those touched by her words. When asked to describe what she would do at Poets Corner she corner she offered this:
"Expect poetry.
Too often, we say things
Without really saying anything
We look for words, meaning, approval,
Validation
Through blathering on about how we're current
Or what we've done
Or where we're going
Meanwhile, we listen with thoughts in our heads
Barely taking in much as we look for how to respond
Or think about what we'll eat for our next meal,
The next thing we'll buy,
Or the condition of our bank account
Friends,
I give you permission to say nothing in my presence
I already love you
Because we share the same humanness
Let's start with a glance
And go from there
Stillness
Silence
Presence
Peace."
Join us at Poet's Corner with Sarah Ann at the Sedona Arts Center on Friday, August 5th at 4 p.m.   
Where: Sedona Arts Center
When: Friday, August 5th, 4-5 p.m.
No Charge