Sedona AZ (May 22, 2014) – Retired Supreme Court Justice Sandra Day O'Connor and Dr. Lattie F. Coor, Chairman/CEO, Center for the Future of Arizona, will be in Sedona for Dr. Coor's presentation about "The Arizona We Want" Monday,  June  9, 2PM at Yavapai College Sedona Center for Arts & Technology, 4215 Arts Village Drive. The program is sponsored by SpeakOut Sedona and  Osher Lifelong Learning Institute at Yavapai College.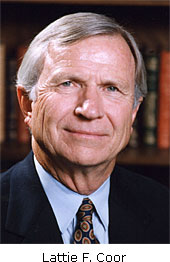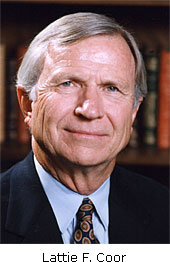 The Center for the Future of Arizona was founded by Dr. Coor in 2002 to identify a citizens' agenda for Arizona's second century – a set of common goals that mobilize people throughout the state and survive transitions in leadership over time. The framework for moving Arizona forward is in place and the presentation will describe the projects and plans and how individuals and organizations can help move Arizona towards the Arizona we want.  
SpeakOut Sedona is a local chapter of SpeakOut AZ which was inspired by Justice Sandra Day O'Connor's urgent call for more Arizonans to be informed and engaged in our democratic process. SpeakOut AZ was conceived as a response to what The Arizona We Want Gallup Arizona Poll discovered about the civic health of our state. . . its high levels of citizen apathy and lack of connection Arizonans feel with their elected officials.  The only statewide effort of its kind, SpeakOut AZ works with its partners in communities to identify, mobilize and empower individuals and organizations to adopt healthy civic habits that reinforce what the majority of Arizonans want for themselves and their state.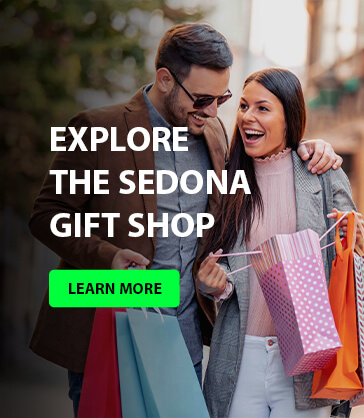 The immediate goal is to leverage our combined efforts to increase informed voter participation in the 2014 August primary which is key to ensuring we have the opportunity to elect the best possible candidates for creating the Arizona we want and need.   
Space is limited. Reservations required. Contact Barbara Litrell 649-0135, blitrell@aol.com