Sedona, AZ — Enjoy life drawing along with Master sculptor John Waddell's sculptures, to live viola by Drew Ricciardi! Wednesday, May 24, from 10am-1pm, participants are invited to experience a special version of Sedona Arts Center's formal life drawing group, at the magnificent Waddell studio and sculpture garden in Cornville.
From 10am-1pm, performance artist/model Pash Galbavy will start with short, 5-minute poses with John's sculptures, and then will continue with 20 minute poses for the duration.
Professional violinist Drew Ricciardi will provide music to accompany this unique occasion. Afterwards, guests are invited to bring a sack lunch and peruse the studio and grounds to view John and Ruth Waddell's artwork. Bring your own supplies including paper and drawing tools. Cost is $30 for this special event. All skill levels are welcome.
Master sculptor, John Waddell, sculpted over 150 life-size and over-life-size bronze figurative sculptures, many small figures, as well as paintings and drawings. His work has been exhibited worldwide. Early in his career, Waddell was a social significance painter representing the ills of society. Eventually, his interest turned to the beauty of individuals and their potential for positive interaction. In the past, apprentices from all over the world came to the Southwest landscape to study with Waddell. See John's work at www.artbyjohnwaddell.com.
Ruth Waddell's painting, pastel, drawing and sculpture work is inspired by people and nature. Her wish is to deliver the emotional impact that her subjects have on her. See her artwork at: www.artbyruthwaddell.com
"We are so lucky to have the honor and opportunity again to work on the Waddell property with the sculptures and amidst John and Ruth's artwork." said, Pash, the life drawing group's host and sole model. "To honor the fact that so many of John's sculpture model's were dancers, I am looking forward to dancing with the sculptures into my poses with them."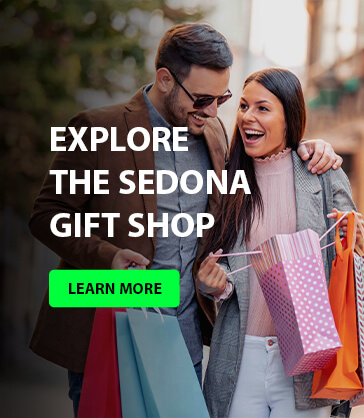 Ruth said: "Pash does so beautifully interacting with the sculptures, moving toward the work and settling into poses relating with the work. It is inspiring."
Pash has conducted Sedona Arts Center's weekly life drawing group since 2012. She was originally asked by SAC's then Director, Vince Fazio, if she wanted to host and model for a life drawing group. The group has been going ever since. In 2020, sessions moved online.
"If there is enough interest expressed, we could go live with regular life drawing groups again," says Galbavy. "This group might be a trial for that. Folks just have to let me know they'd like to continue."
Professional violinist, Drew Ricciardi, will play viola for this live event at the Waddell's sculpture garden. Ricciardi has played for other life drawing events at Sedona Arts Center, and artists will no doubt be thrilled to have him back. Ricciardi has participated in various festivals, including the Britten-Pears Orchestra and Contemporary Composition and Performance Workshop of Aldeburgh, England, directed by Oliver Knussen, the Emerging Quartets Program, taught and founded by the Muir Quartet, and the Banff Festival Orchestra, as principal viola under the Berliner Symphoniker's principal conductor, Lior Shambadal. He has performed with the Shattered Glass Chamber Orchestra at Kneisel Hall and on the New School's Schneider Concert Series, as a soloist with the Anna Myer Dance Company in Boston's Institute of Contemporary Art, and at the UN General Assembly with the Refugee Orchestra Project. His latest appearances have allowed him to share the stage with Placido Domingo, Ramin Djawadi, and Stevie Wonder. His engagements also include recent concerts with the Canada National Chorus and Orchestra at Carnegie Hall.
Treat yourself and participate in the wonder of the creative experience through live, life drawing with Pash, and viola playing with Drew Ricciardi at the Waddell's property in Cornville on May 24th (or any other Monday or Thursday online) from 10am-1pm. Call for more detailed information or to RSVP, (928) 284-4021.  www.artofpash.com
Photo of performance artist/model Pash Galbavy posing with John Waddell's sculptures, by Bob Coates. bcphotography.com
Photo of artist Rafael Ramos sketching performance artist/model Pash Galbavy with John Waddell's sculptures, by Bob Coates. bcphotography.com
Violist, Drew Ricciardi.