Sedona AZ (Arpil 9, 2012) – Steaming samples of chili will be featured at the Rotary Club of Sedona's Great Sedona Chili Cook-Off, a special event at Tlaquepaque's Cinco de Mayo Fiesta, on May 5, 2012, 11am to 3pm.  Top Sedona area chefs are perfecting their special chili recipes which can be sampled at festive booths in Tlaquepaque's Calle de Independencia.  Admission is just $10 for adults; children under 10 are free.
The competition for the best chili will be intense among the following restaurant participants:  Bodacious Burgers, El Rincon Restaurante Mexicano, Mesa Grill, Oak Creek Brewery & Grill, Reds, Redstone Grill & Patio, Rene at Tlaquepaque, Renegades Steakhouse, The Secret Garden Café, West Side Deli, Verde Valley School and Zainey's.  A beer garden sponsored by Oak Creek Brewery & Grill will offer an opportunity for chili lovers to cool their taste buds.
Participating restaurants will compete for the "People's Choice" Award, sponsored by Edward Jones – Bill Welter, based on the individual votes of Great Sedona Chili Cook-Off attendees plus Rotary will award a perpetual hand forged metal Chili trophy for the "First Place Judges Award", sponsored by Exposures Gallery, judged by Sedona Mayor Rob Adams, Verde Valley Fire Chief Nazih Hazime and Sedona Police Chief Ray Cota.  A new award for the Best Decorated Booth, sponsored by Paul and Mara Majane, will be decided by a representative of the Sedona Arts Center.
Proceeds from the Great Sedona Chili Cook-Off will benefit Rotary International's effort to End Polio Now worldwide.  For as little as 60 cents worth of oral polio vaccine, a child can be protected for life!  Contributions also support the Rotary Club of Sedona's newly launched Imagination Library Program which provides free books for pre-school children.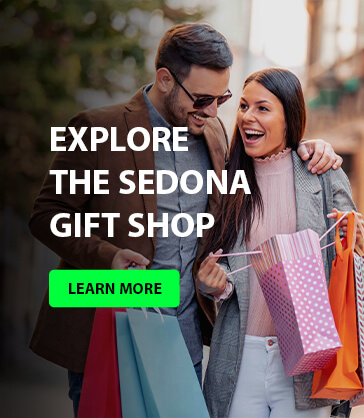 Last year hundreds of people enjoyed tasting a variety of spicy chili while voting for their favorite recipe.  The working definition of a competitive chili is:  any kind of spicy, stew-like dish cooked with chili peppers, meat (optional) and/or beans (optional).  Various other spices and ingredients may be added with the exception of rice or pasta.
The Great Sedona Chili Cook-Off is proudly sponsored by the Rotary Club of Sedona with venue sponsorship by Tlaquepaque Arts & Crafts Village.