Ruminations from the Arizona Room is a series by Dr. Elizabeth Oakes, a former Shakespeare professor, a spiritual writer, and an award winning poet. A Sedonian of four years, she will share the thoughts that arise as she sits in the literal Arizona room in her home as well as the metaphorical "Arizona room" that is Sedona.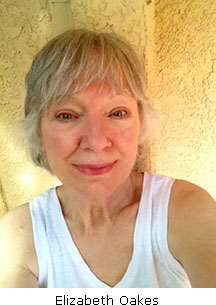 By Elizabeth Oakes
(January 9, 2017)
Yes, the new year is an artificial concept, as time is a continuous stream, if that. Nevertheless, as the light returns, many feel as if they have a new start, "the seed of new green life" spoken of below.
Who hasn't made a list of resolutions, which ended up not written in stone but as if on a Zen pad with water, to disappear within minutes?
Many resolutions have to do with the physical world: lose ten pounds, exercise, stick to a budget. However, our hearts, minds, and spirits also call out for renewal.
As a new year begins, there are some things on my mind: some to keep, some to let go of, and some to love. I hope to have these flow from me and through me in 2017 –
One way to grow – by opening
One way to help open the world – to know that I don't have to have experienced something or have seen it for it to be true or to have happened
One way to learn – with a Zen mind of experience, with good and bad the same
One thing to tell – something from my own true voice
One way to love the world – to know it for its gifts and then to give them back
One thing to remember – love is the energy of the universe. Everything wants to experience it
One way to be transparent – to be unafraid of the dark places
One thing necessary – to look at the world with no pre-judging
One way to live forever – to live now
One way to live now – to forget about forever
One way to see the world as it is – unlearn everything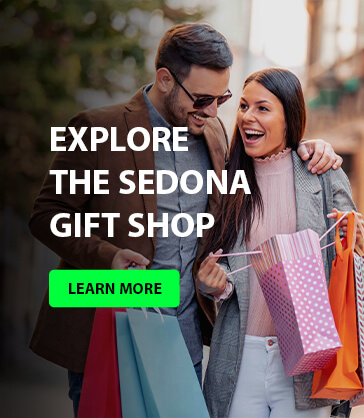 One way to heal the world – to remember that everything in it, animate and inanimate, is me. There are no boundaries
One thing to remember – that he/she who seems to be a beginner may actually be a master, as spiritual growth can be a circle
One thing to cherish – love given and received and knowing them as the same
One wish – to know for sure what is and to live in its core
One dream – to be and not to be at the same time (apologies to Shakespeare!)
The image is "Pele & Hi'iaki" by Pamela Colton Thomas from the site SOKO South Kona Artists Collective. Of her painting, Thomas writes, "Legend depicts the Hawaiian fire goddess Pele carrying her little sister Hi'iaka inside an egg cradled within her breast as she arrived on the summit of Kilauea Caldera. Hi'iaki represents the seed of new green life that Pele carries with her. Madam Pele's fiery lava destroys the old while creating a new platform for life to unfold."
"As the goddess of the Hula, Hi'iaka serves as a metaphor for the sacred dance of life within each of us. As we begin to learn how to listen to the song that the cosmos sings, our bodies recognize the music and respond with wisdom and grace as we move further on to the path of our soul's unique direction."
As I was working on this column, I despaired of finding an illustration for something so nebulous as change. Then, lo and behold, the image of "Pele & Hi'iaki" appeared on Facebook posted by a friend, Caroline LeBlanc. Another example of the lucky synchronicity of which I am so often a recipient!
"I am privileged to watch this miracle unfold every day on the Big Island," Thomas writes, of the "seed of new green life" that our spirit craves. We, too, are privileged to live in so spiritually rich a space as Sedona!
###
Dr. Eizabeth Oakes writes two columns for Sedona.biz. She began a column, "Sedona Lit," on "Sedona Literature, Past and Present, Written and Spoken" in late fall, 2015, which continues. In January 2017 she inaugurated a series entitled "Ruminations from the Arizona Room" about her thoughts on spirituality, personal growth, metaphysics, and other related issues, some of which will concern Sedona and Arizona.
Dr. Oakes (Ph.D., Vanderbilt University) is a poet, spiritual writer, and former Shakespeare professor. After she and her husband John Warren Oakes traveled for several years to places where art and spirituality were paramount, such as Glastonbury, England, they came to Sedona, and within two days were looking for a house. Red Rock fever had struck!
Since moving here in 2012, Elizabeth (who also goes by her nickname Libby) has been asked to read her poems widely at various venues in town, helped sponsor the Pumphouse Poetry and Prose Project, and organized reading events for the Sedona Art Museum. She currently represents the Literary Arts on the Sedona Cultural Collaborative.
Elizabeth, who has published scholarly articles on Shakespeare and on poetry as well as her own poetry, is the author of seven books. Her first, The Farmgirl Poems, won the 2004 Pearl Poetry Prize, an award based in California. It was followed by four more volumes: The Luminescence of All Things Emily (about Dickinson and her friends and family); Mercy in the New World (a volume in the voice of an actual early American Puritan woman); Leave Here Knowing (poems about spiritual pilgrimages, Bardo, reincarnation, and meditation); and In the Matrix of the Mothers (a compendium of poems about her spiritual mothers).
Much of her poetry has a spiritual slant, as evidenced by her publications in such journals as the Harvard Journal of Feminist Studies in Religion. Currently, she is included in Veils, Halos, and Shackles: International Poetry on the Oppression and Empowerment of Women along with poets, both male and female, from fifteen countries. It was published in Israel in 2016. Sedona sometimes makes its way into her work; for instance, her Sedona poems are included in Unstrung: A Magazine of, for, and about Poetry, published by the Arizona Consortium for the Arts in 2016.
Recently, she has turned to spiritual and personal growth issues with two books: Healing Words: A Series of Interlocked Affirmations and Solace: Readings and Exercises for Transforming Childhood Trauma. She is currently engaged in writing a new book: Writings from the Spiritual Imagination.