Film Festival presents award-winning new films at its Mary D. Fisher Theatre
Sedona AZ (December 7, 2012) – The Sedona International Film Festival is proud to present the Northern Arizona premieres of the multiple award-winning "Robot and Frank" and "Sleepwalk With Me" at its Mary D. Fisher Theatre. Both films will show Dec. 18-21 at the festival's arthouse theatre venue in West Sedona.
ROBOT AND FRANK
"Robot & Frank" — an award-winner at Sundance and several other festivals — features an award-winning cast including Academy Award-nominee Frank Langella, James Marsden, Liv Tyler and Academy Award-winner Susan Sarandon.
Set in the near future, "Robot and Frank" is a buddy caper about an elderly ex-jewel thief (Langella) and his new caretaker robot.
Frank, a retired cat burglar, has two grown kids who are concerned he can no longer live alone. They are tempted to place him in a nursing home until Frank's son chooses a different option: against the old man's wishes, he buys Frank a walking, talking humanoid robot programmed to improve his physical and mental health. What follows is an often hilarious and heartwarming story about finding friends and family in the most unexpected places.

An imposing and unforgettable presence on Broadway, actor Frank Langella has long been considered among America's greatest stage and film actors. His career is a model of quality and longevity; excelling in range, power, and versatility. A preeminent presence in the American theatre, he has been called "an actor's actor" by Ben Brantley of the New York Times and "one of our few great actors" by Clive Barnes of the New York Post. In recent years, Mr. Langella's career as an actor in films has become equal in stature to his career on Broadway. He was nominated for an Academy Award for Best Actor for his performance in "Frost/Nixon"
The extremely versatile actress Susan Sarandon brings her own brand of theatrical appeal and intelligence to every role — from her fearless portrayal in "Bull Durham" to her Oscar-nominated performances in "Thelma and Louis", "Lorenzo's Oil", "The Client", and "Atlantic City" to her Academy Award-winning and SAG Award-winning role in "Dead Man Walking".
SLEEPWALK WITH ME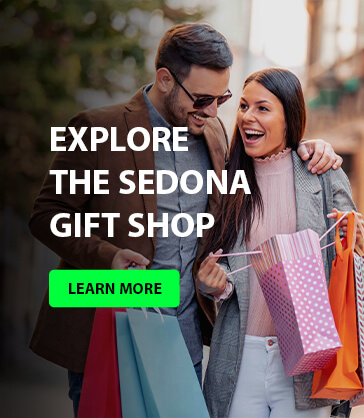 Winner of the 2012 Audience Award at Sundance, comedian Mike Birbiglia wrote, directed and stars in this sincere and hilarious film, based on his off-Broadway show and bestselling book. It's also the first movie co-written by Ira Glass and co-produced by "This American Life."
When an aspiring stand-up fails to express his true feelings about his girlfriend and his stalled career, his anxiety comes out in increasingly funny and dangerous sleepwalking incidents.
In addition to showcasing the disintegration of a relationship and the worsening of an ignored sleep disorder, "Sleepwalk With Me" also explores what it's like to find one's comedic voice while working in the trenches of low-paying, painfully unglamorous beginner gigs on the road.
"Sleepwalk With Me" features Lauren Ambrose ("Six Feet Under"), Carol Kane ("Taxi"), James Rebhorn ("Meet the Parents"), Cristin Milioti (star of Broadway's "Once"), plus comedians Marc Maron, Kristen Schaal, Wyatt Cenac, Jessi Klein, Henry Phillips and David Wain.
"Sleepwalk With Me" began as a one-man show. Mike Birbiglia had a flourishing stand-up career that landed him three "Comedy Central Presents" specials and over forty talk show appearances that include Letterman, Kimmel, Jimmy Fallon, and others. Ira Glass and the staff of the public radio show "This American Life" heard a 13-minute version of Birbiglia's sleepwalking stories on "The Moth" podcast, and invited him onto their radio program. Birbiglia soon became a regular contributor to the show. In 2009, Birbiglia invited Glass to help him adapt "Sleepwalk With Me" for the big screen.
Both films will be shown at the Mary D. Fisher Theatre Dec. 18-21. Showtimes for "Robot and Frank" will be 7 p.m. on Tuesday and Wednesday and 4 p.m. on Thursday and Friday. "Sleepwalk With Me" will show at 4 p.m. on Tuesday and Wednesday and 7 p.m. on Thursday.
Tickets are $12, or $9 for Film Festival members. For tickets and more information, please call 928-282-1177. Both the theatre and film festival office are located at 2030 W. Hwy. 89A, in West Sedona. For more information, visit: www.SedonaFilmFestival.com.