Robin Dean Salmon and the Blackbird Band Bring Americana Roadhouse Honky Tonk Music to OTCA
Cottonwood AZ (May 1, 2014) – Some of Northern Arizona's best musicians have joined forces, and formed a new band bringing Americana Roadhouse Honky Tonk Music to the Old Town Center for the Arts on Saturday, May 10th at 7:30 PM.
Robin Dean Salmon and The Blackbird Band fuse the spirit of rock and roll with a brand of rockabilly-tinged traditional country music. The smoky, rough around the edges vocals, and catchy melodies and hooks, will attract any fan of the Red Dirt Music Scene.  The band's music ranges from introspective and personal to downright raucous and rowdy.  You just may want to jump up and dance!  If you are a lover of any genre of roots music, then this is the show for you!
With a new CD (Salmon's 10th release) and a revved up all-star band featuring guitarist Dan Bresnan, bassist PK Gregory and drummer Thomas "Doc" Glendening. Robin Dean Salmon & The Blackbird Band delivers an Americana Roadhouse Honky Tonk show you won't want to miss.
Born in Durban South Africa, Robin Salmon came of age in a disjointed country plagued by violence and political turmoil. His father's disaccord with the apartheid favoring government led to the families move to America in 1977, where they settled outside of San Antonio on the largest long horn cattle ranch in the country. Life was reinvented and the way of the rancher instilled in the fabric of young Salmon. Spending the impressionable years of a young man's life in the Texas hill country in the early 80's, Salmon's musical roots were a cross pollination of musical legends Bob Wills, Johnny Cash and Marty Robbins and the contemporaries of punk rock, The Sex Pistols, U2, The Clash and The Ramones. At age fifteen Salmon got his first guitar, wrote his first song and realized that life as a performer was an inescapable dream.  Read full bio at www.robindeansalmon.com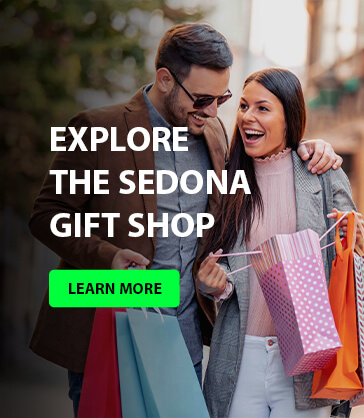 Dan Bresnan has been a guitarist for more than 40 years, and has been publicly performing for more than 30 years.  Having performed, written, and recorded across a wide variety of musical styles, Dan's performances represent an expressive fusion of many diverse influences.  Dan is a Board Member and Officer for the Sedona Performing Arts Alliance, and performs regularly across the Northern Arizona and the Phoenix areas playing guitar, bass and keyboards.
PK Gregory is six feet two inches tall, height-weight proportionate, and in possession of an impressive vocabulary of over 45,000 words, PK Gregory is a musical man-about-town who is often recognized as the front-man and backing players of his one-man band, The P.K. Gregory Trio. Although he can neither sing nor play the bass guitar, Robin Dean Salmon and his Blackbird bandmates are kind enough to allow him to leap about on stage, posing and lip-synching to a variety of songs, despite the fact that his microphone is turned off and his bass isn't even plugged-in.
Tulsa native Thomas "Doc" Glendening has been playing music since before he could fly, and that's a very long time. Although technically he still can't fly, he damn near levitates the drum kit with panic-inducing power when he ascends the throne in his rocker t-shirt and dark, dark glasses – worn to protect his ocular cavities from flying sweat, blood, bits of shattered drumstick and flecks of gristle and splintered bone. He is also known for playing tender ballads on the guitar, and as a teacher of drums at the Scott Musick School. He is short man, but sharp as a knife.
Tickets for Robin Dean Salmon and the Blackbird Band are $15 in advance, $18 at the door.  Tickets are available online at www.showtix4u.com, in Cottonwood at Desert Dancer and Mount Hope Natural Foods; and in Sedona at Crystal Magic.  Old Town Center for the Arts is located at 633 N. 5th Street (5th Street & Main) in Old Town Cottonwood. For more information please visit oldtowncenter.org or call Elena Bullard at 928.634.0940.