By Robert Albrecht
Humane Society of Sedona
Sedona AZ (August 28, 2020) – The Humane Society of Sedona (HSS) is proud to announce our first "Roaring '20s in 2020 Virtual Pet Lovers' Gala". Join us with your family, friends and pets and if it feels right wear a '20s costume! Our Gala evening has always been one of our biggest fundraisers of the year, and this year in an effort to keep our supporters, volunteers, and staff safe, we are holding our Gala online rather than in person. This will also be a week long event starting on September 21 with a "Yappy Hour" presentation each night and cumulating with the Saturday night, September 26th virtual event live- streamed from Poco Diablo from 5:30-7:00pm.
Admission is free, but we encourage you to purchase tickets for our fabulous "Puppy Love Quilt Raffle" when you register online (more about that later). You do need to register online as this also gives you privileges to bid on the fabulous auction items throughout the week.
Our virtual week-long event will feature: many different opportunities for you to help our homeless animals find loving homes. Find local celebrity Chef Gerardo kicking off the Gala with an Italian Cooking Demo. Throughout the week you will get to meet some of the animals, volunteers, and staff at the Shelter. Listen to some well-known, local musicians playing some of the famous tunes of the '20s and learn how to do the Charleston or make a batch of '20s cocktails. Get a closer look at some of our fabulous auction items during the week and begin your bidding on these wonderful items. The winners of the Costume Contest (for humans and pets) will be announced on Gala night. And what could be better than participating in the first ever online Speakeasy, and much more?
WHERE: Online – Live-streamed on Humane Society of Sedona Facebook page https://www.facebook.com/HumaneSocietyofSedona/ (Facebook account not required)
WHEN: As part of the Virtual Pet Lovers' Gala; Mini shows called "Yappy Hour" will run from September 21-25 each evening from 5:30pm on Facebook Live. The mini shows and their content are highlighted below. Then Saturday, September 26th from 5:30pm-7:00pm the Virtual Gala Night will be presented from Poco Diablo also on Facebook Live.
The "Yappy Hour" events are as follows:
September 21st – Moonshine Monday – Find out what Gala Week is and how you can help HSS provide necessary care and compassion to homeless animals. Also, enjoy a look back as to what Sedona was like 100 years ago! You can begin your shopping list for the '20s cocktail demo and our cooking class. The Silent Auction opens for bidding on our fabulous items.
September 22nd – Twenties Tuesday – The '20s were an era that had a lot going for it…clothes, cars, and music! We are going to find out about all of it today and introduce you to a few of our animals at HSS the Gala is helping. The Silent Auction continues, so put in or update your bids!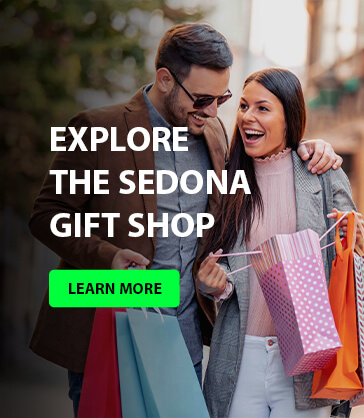 September 23rd – Whiskey Wednesday – Shannon from Classic Spirit Services is going to teach us how to make four traditional cocktails from the '20s. Take a virtual tour of the Shelter with our Executive Director, Jennifer Brehler. Check in on your favorite Silent Auction items and keep bidding!
September 24th – Talkies Thursday – Gather your fur babies around and break out your finest '20s threads, then email us some great photos for our exclusive Gala Costume Contest! Chef Gerardo will take you shopping at our local Farmer's Market to find your ingredients for your Gala Night meal. Premiere Silent Auction items will be featured this evening and be open for bidding.
September 25th – Flapper Friday – Gerardo's Italian Kitchen Owner and Head Chef will be showing you how to make traditional Italian dishes from the era. Deadline for the Costume Contest entries so get those pictures in. Only one more day to decide on what you want to bid on in the Silent Auction. Invite your friends and family to Party in Place virtually tomorrow night by sending them a link to our Facebook page!
WHO: Our live studio at Poco Diablo Resort will include returning hostess Tonya June Moore from Sedona Centric and Damian Bruno our Silent Auction Host as well as Jennifer Brehler, Executive Director of HSS / Felicia Filep, Director of Development / Sarah Porter, Interim Director of Operations and other Shelter celebrities as well as our special guests.
HOW: Register to participate in the Gala and to be able to bid on the auction items by claiming your FREE ticket on: www.humanesocietyofsedona.org/gala.
In lieu of purchasing a normal ticket to help support our previous Galas, we encourage you to buy raffle tickets for the "Puppy Love Quilt Raffle" featuring a handmade quilt by the Red Rock Quilters of Sedona with a value of $500! Tickets are $20 for one, $55 for three and $100 for six tickets and can also be purchased via the Gala page on our website.
This is a new presentation for our yearly Gala, and it will be exciting for everyone to participate. So, please register in order to bid on the auction items and purchase raffle tickets to possibly win a beautiful hand-made quilt from our wonderful Red Rock Quilters of Sedona.
If you have any questions, or are interested in being a last-minute Gala Sponsor or Donor, please contact:
Felicia Filep
Director of Development
Humane Society of Sedona
928-282-4679 Shelter
310-291-3078 Mobile