Sedona AZ (December 21, 2020) – The year 2020 has taken yet another one of our shining stars, this time our cherished community luminary Ria Livingston, one of the most dedicated Sedona boosters this city has ever known.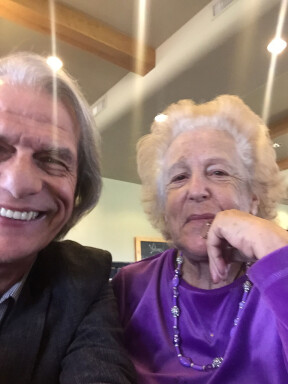 It was not Covid-19 that took her. She succumbed to another disease so many of our elderly face today, that almost seems inevitable for those of us who live longer…that other killer called dementia.
I will never forget the day I met Rita. It was back in 2007 when I was contemplating quitting my job as an editor for a newspaper in Chandler, AZ and moving to Sedona.
I was renting a small house in Uptown Sedona and was spending the weekends here, getting a feel for this place. I was still totally on the fence and leaning towards staying in Chndler.
One night I went to see a movie at the Sedona Creative Life Center with a couple of friends about "Indigo" children; children being born at that time that were considered "gifted" by those in the metaphysical realm.
It was a moving film about these children being born, with certain talents and superior intelligence that would lead us into a better future.
At the end of the movie I turned to my friend sitting next to me and whispered that it would be only a matter of time before the forces of darkness would try to shut these children down.
Then I hear this woman yelling in the back of the theatre while the credits rolled.
She shouted "Listen everybody. It's only a matter of time before the forces of darkness shut these children down!"
I was amazed that she had repeated the same exact words I had spoken into my friend's ear, so I followed her outside where she was holding court surrounded by about 20 people.
I worked my way through the crowd and got her attention. I told her what had just happened.
She looked at me, really deep in my eyes, and asked, without addressing my observation, "What do you do for a living?"
I thought it was a strange question. But I answered her anyway. I told her I was the editor of a newspaper.
Without missing a beat, she said. "I am starting a newspaper here in Sedona. Do you want a job?
It was like, how did she know that I was contemplating moving here? And how could such an opportunity fall so effortlessly into my lap?
Then I hear a woman standing next to Rita call out my name.
"Is that you Tommy Acosta," she asked. "Don't you remember me? You used to write articles for my newspaper back in Connecticut."
Too much. By this point the coincidences were freaking me out. What the heck was going on?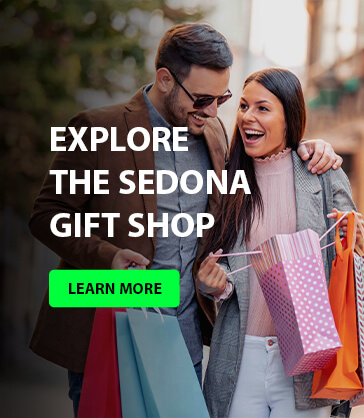 I took down Rita's phone number. Said goodbye with a promise to call and went to my rental to contemplate what had just happened.
Then, as I sat on the porch overlooking Sedona the inspiration hit me. It was one of those visions where you are transported into the future and dropped right back into the present with a bag full of truth. I saw myself here.  I had no choice. I had to move to Sedona. And I did.
A few months later we put out our first publication of The Sedona Times, with me as the editor, she as the publisher, with members of the community writing for it.
It seemed that she knew just about everyone in Sedona and was on top of all the issues that were important to the community.
She introduced me to them all. It was a crash course on who the movers and shakers of this community are.
I never saw anyone fight harder for what they believed was right. Issue after issue Rita was standing there at the front fighting for what she believed was best for the community.
She never tired and she would insist I stand by her side and fight right along with her. Which I did. Who could deny such dedication and passion to do the right thing?
Eventually, time took its toll and Rita hurt herself. Funds dried up and the newspaper morphed into The Sedona Eye, which still serves the community today, carried forward by individuals who share that passion.
When she retired, Rita was finally honored and acknowledged for her work
I remember the twinkle in her eye, the love she showed everyone, her fierceness with 
She fought for the good.
She was always ready with a quip to make you laugh. She was quick on the draw when it came any discussion about the future and benefits of Sedona.
In her wisdom she fought for the light and inspired others to do so as well.
It was she who introduced me to the community and laid the groundwork for my continued journalistic efforts for good through our other fine Sedona cyber publication, Sedona.biz.
Thank you Rita! Over and over again, for enriching my life and cementing the ideal in my heart and consciousness to be truthful to myself and to help others.
I will never forget you. I cherish the memory of your beauty and strength.
You used to love saying "We are the microcosm of the macrocosm."
Words of wisdom that truer today than ever before.