By Scott Sanicki, Circulation Librarian
Sedona AZ (January 2, 2012) – In 2011, Stanford University made three of its undergraduate-level computer science courses available freely online to the general public. 177 students had enrolled in "An Introduction to Artificial Intelligence" the previous semester. 130-thousand people signed up for the online class.
2012 will be the year free online learning explodes.
This year Stanford is expanding its no-cost online offerings, which utilize a combination of YouTube lectures, interactive online chats, and internet-based multiple-choice exams to make such large class sizes possible. The ten Spring semester courses include Computer Science 101, Cryptography, Game Theory, and Technology Entrepreneurship.
To usher in this New Year the interactive learning website Codeacademy unveiled www.codeyear.com, where visitors can resolve to learn how to build web applications utilizing their free, short tutorials. The lessons require no prior knowledge of programming. Those that sign up will be sent a link to a new lesson each week, with the promise that "you'll be building apps and websites before you know it."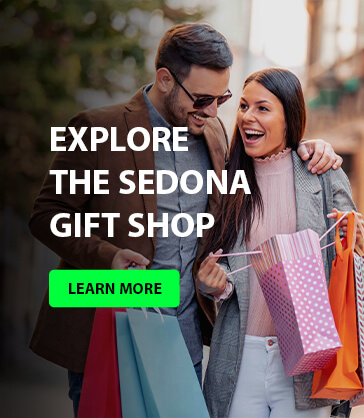 The not-for-profit Kahn Academy (kahnacademy.org) offers over 2600 K-12 level learning videos averaging about 10-minutes each. Topics range from basic arithmetic, to algebra, trigonometry, calculus, finance, history, chemistry, physics, and biology. The organization is expanding to include more tutorials on the humanities this year.
California's annual TED conference, at which innovators in the fields of technology, education, and design share "ideas worth spreading," has made videos of its inspiring 18-minute-or-less talks available online since 2006. Over a thousand videos by speakers including Bill Clinton, Bill Gates, Jane Goodall, and others, are freely available to watch at ted.com.
Even your local library is part of this movement. Sedona Public Library offers free, interactive, online language learning for English speakers wanting to learn Spanish, French, Chinese, or 13 other languages, or for individuals wanting to learn English as a second language. Visit sedonalibrary.org or call 928-282-7714 and ask about Mango Languages.
Inspired by TED, the library is seeking area residents to participate in Sedona i-Talks, a program of short, dynamic, "idea talks." An orientation for interested presenters will take place at the library at 4 pm on Saturday, January 14th. Selected speakers will deliver their presentations before an audience at the library, and video clips will be posted online to reach a broader audience.
This type of amazing free educational content has been accumulating online for the past few years. At the same time the expansion of reliable broadband internet access into the home has made delivery of this content possible. My prediction for 2012 is that this year public awareness of these resources will accelerate. To quote the founder of Kahn Academy, the mission of "providing a high quality education to anyone, anywhere" may begin to be realized.