Sedona News – To kick off the new year in grand style, the Sedona Renegades Artist Group and the Sedona Center for Harmony and Enrichment are delighted to announce that Wendy Bialek is the venue's featured guest artist for January.  The public is invited to meet her at a cordial First Friday reception on January 6 from 4-7 PM.
Also, the group is partnering with neighboring galleries in Hozho Center to offer a fun raffle of wonderful artworks at the First Friday reception. The ticket sales will benefit the Seed-to-Farm Program of the Sedona Greenhouse Project, whose mission is to build a collaborative network of local food producers and strengthen the health of our communities.
Bialek, known as "Wendy The Weaver" to her many fans and collectors, brings six decades of experience to her mixed media textile art, creating exquisite pieces for the wall plus unique decorative vessels.  Her love of rich and intricate textures permeates the wood, metal, and glass elements she weaves into a dazzling range of fiber art media, including felting, contemporary quilting, knitting, crocheting, and embellishing.  Love, joy, and intention are equally important ingredients, infusing a sense of magic, majesty, and spiritual connection into everything she makes.
Wendy's work honors the art of weaving as multi-generational and cross-cultural. She began learning fiber art techniques as a child watching her grandmothers knit, crochet, and sew. Both grandmothers died when Wendy was 8 years old; in their memory, she took up their forms of fiber work, and then expanded into weaving at the age of 16.
While attaining a B.A. at Guilford College, she focused on enhancing her knowledge of world cultures and broadening her weaving skills. Her cross-cultural approach gives her a unique ability to create custom woven art that complements a wide variety of decor.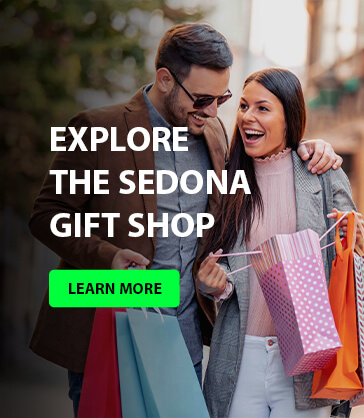 After earning a second degree, in production weaving from Haywood Technical College, she went on to earn a master's degree in Special Education from Ohio University.  She also owned a prestigious fiber supply store and gallery in the Baltimore-Washington corridor and implemented Weaving for Wellness programs in therapeutic settings, before finally settling with her family in Sedona, where she continues to refine her already unparalleled mastery of the fiber arts.
Sedona Center for Harmony & Enrichment is a welcoming rental space that is a home for practitioners, artists, and event creators.  In addition to the Renegades art exhibits, it hosts private healing sessions, yoga classes, movement classes, workshops, intimate retreats, meditative art classes, meditation groups, women's circles, men's circles and more.  For information on renting this space, contact Tatia Fick at (928) 554-1951 or visit www.SedonaCHE.com .
The Sedona Renegades Artist Group has conducted art exhibits in various local venues for over a decade and is now pleased to offer ongoing exhibits at SCHE.  Led by Jim Peterson, Carol Gandolfo, and Karen O'Donnell, the group features an outstanding guest artist each month in addition to showing works by its distinguished member artists.  
The Renegades include Jodie Ball, Janice Davis, Carol Gandolfo, Rick Gandolfo, Cathy Knisley, Keith Knisley, David Marsh, Karen O'Donnell, and Jim Peterson.
The exhibits can be viewed at Sedona Center for Harmony & Enrichment, 431 State Route 179, Suite A6, Sedona, AZ 86336.  For more information, contact Jim Peterson at 602-828-7407 or Tatia Fick at (928) 554-1951.