Sedona AZ (March 16, 2017) – Following two very successful art shows last year, a group of artists calling itself The Renegades will exhibit a wide-ranging collection of art works this month at the Sedona Arts Center.
The show brings together works from some of the area's best known artists, and includes new paintings by Michael Chesley Johnson and Rick Gandolfo; photographs by Carol Gandolfo, Jim Peterson, and Trina Stephenson; weavings by Wendy "The Weaver" Bialek; jewelry and gourds by Pat Priolo; and ceramic pieces by Karl Williams and Luke Metz.
The exhibit will run from March 22 through April 4 and will be open each day between 10 am and 5 pm.  Sales from the show will benefit the Verde Valley Caregivers Coalition, a worthy local charity supporting older adults in maintaining their independence and quality of life at home.
The artists bring a wealth of life experiences and artistic backgrounds to their work.   Pat Priolo, for example, had a long and rewarding career as a social worker and social services manager, and now is a masterful gourd and jewelry artist.  She often incorporates Southwestern and Native American ideas into her works, but with an unceasing inventiveness that guarantees that no two pieces will ever be alike.
Michael Chesley Johnson, one of the country's foremost plein air painters, has been invited repeatedly to national events such as the Grand Canyon National Park Celebration of Art.  Awarded Master Pastellist status by Pastel Artists Canada in 2008, he is a Signature Member of the American Impressionist Society and the Pastel Society of America.  His paintings have appeared in many magazines and are in both corporate and private collections, and he was profiled in The Artist's Magazine in September 2013.
Trina Stephenson "slices and dices" her landscape and nature photographs to create kaleidoscopic images which she then prints on paper, metal, or fabric.  Her interest in geometric shapes goes back to her undergraduate years as an architecture student.  Primarily interested in learning new techniques, Stephenson has been led by her interest in indigenous fabrics, color and the natural world to recent work that includes photo transfers on fabric, hand-dyed fabrics, fabric embellishments, sea and mosaic glass, and other materials. 
Renowned ceramist Karl Williams uses a wide range of natural elements, including wood, glass, stone, steel, copper, cane, and clay, to express the passion and inspiration he gets from nature.  Among his newest pieces are faces that reflect grief, surprise, anguish and acceptance, revealing a journey of emotions that gives viewers an opportunity to look within themselves.  "I don't plan for that my pieces," he notes. "Instead, I give them the freedom to become what they are meant to be."
Wendy Bialek is a master weaver with over four decades of experience in creating one-of-a-kind works of textile art for use in interior design, as well as selected wearable art projects. Her unique works have graced dozens of homes, public spaces and exhibits across the United States. "Hand woven products create the possibility for adding color, texture, and pattern to any residential or commercial setting," Wendy says. "They enhance an environment by adding an interest that offers a soft, subtle statement that pulls an entire room together or a more dramatic focal point."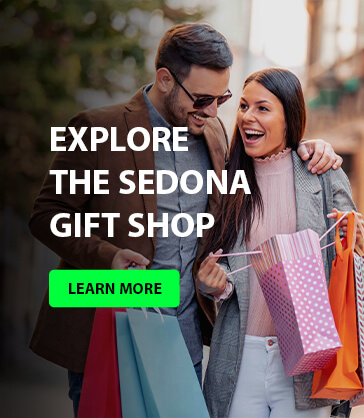 Carol Gandolfo holds a doctorate in clinical Psychology.  Her abiding interest in people and animals (especially cats) has considerable influence on her art, helping her to capture fleeting moments that reveal her subjects' inner moods.
Rick Gandolfo was born on Arizona's Williams Air Force Base and, after early studies at the Chouinard Art Institute in L.A., spent most of his career working in the aerospace industry. Now retired, he paints unique plein air landscapes with bold brush strokes and a contemporary bent.
Originally from New York City, Luke Metz grew up in an artistic household and has been involved in artistic pursuits throughout his life.  In recent years, he has focused his energies on ceramics, which he first studied back in the 1970s, and his skill and renown in that medium have grown rapidly.  His current work includes decorative raku, pit-fired, soda-fired and reduction fired pieces and a selection of medium fired functional ware.
Award winning Sedona Photographer Jim Peterson is inspired by a lifelong love of the natural world, which was a very predictable result of growing up in the haunting landscapes of the Southwest.  He earned a B.A. in Music and a PhD in Biochemistry from the University of Chicago, and then went on to a long career in the tech industry.  His works have received numerous awards and honors in international art competitions, and have been acquired by collectors worldwide.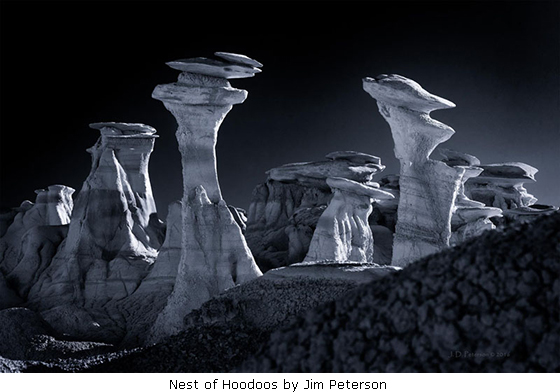 The Special Exhibition Gallery of the Sedona Arts Center is located on the lower level at 15 Art Barn Road, Sedona, Arizona 86336, and the show is open from 10:00 AM until 5:00 PM daily from March 22 through April 4.  For more information, contact Jim Peterson at (928) 554-4340.