By Tommy Acosta
Sedona, AZ — Another Sedona luminary takes their place amongst the stars. Famed sculptor John Soderberg died peacefully in his sleep on May 13, a true loss for those who loved him and inspired by his works.
John was a visionary sculptor whose talent and passion touched the hearts and minds of all who encountered his extraordinary works. Sedona is blessed by the profound impact he made on the world through his artistry and the indelible mark he left in the artistic community of Sedona and beyond.
His sculptures transported us to a realm where time stood still, where we could contemplate the depths of our own existence. His mastery of the medium was unparalleled, and his art will forever be etched in our memories.
'To all who knew him, John Soderberg was a giant of a man in his field of sculpting," said his good friend Dale Casey. "He was a humble artist who enthusiastically shared his knowledge and techniques in bringing a work of art to life. I have several friends who gained the amazing skills of artistic endeavors thanks to this wonderful man who was John Soderberg.   He was a Verde Valley icon who will be missed by all who knew him. His legacy will not only be the beautiful works of art that he gave us like the bigger-than-life sculpture of Merlin that is in front of Whole Foods but also, the continuing art from the student artists who learned from him."
John was born in a small town in Minnesota. From an early age, it was clear that he possessed a special gift, a remarkable ability to transform lifeless materials into breathtaking works of art.
John's talent was nurtured through his education at the renowned School of Fine Arts, where he honed his skills and developed a unique artistic style that would become his signature.
The journey of John's career began with humble beginnings, as he experimented with various mediums and explored different techniques. His relentless pursuit of excellence led him to create awe-inspiring sculptures that blended grace, elegance, and a deep understanding of the human spirit.
It was during this time that he started to gain recognition for his remarkable talent, receiving accolades and awards for his exceptional craftsmanship and artistic vision.
Throughout his illustrious career, John Soderberg created many masterpieces that will forever captivate the imagination and inspire awe. His sculptures seemed to transcend the boundaries of art, transcending mere physical forms and inviting viewers to explore the depths of their own emotions. The interplay between form and space, light and shadow, in his works created a sense of profound beauty that resonated with all who beheld them.
In his later years, John Soderberg found his true artistic home here in Sedona. The breathtaking landscapes and vibrant energy of the region became the backdrop for his creative expression.
Inspired by the natural beauty that surrounded him, John crafted sculptures that mirrored the majesty of Sedona itself. His works became an integral part of the fabric of the community, gracing public spaces and private collections alike, forever reminding us of the transformative power of art.
As noted in Kudos magazine in a 2022 article by Cindy Cole, one of Soderberg's most well-known local sculptures is the larger-than-life 'Merlin' that sits in the cobblestone driveway of the Whole Foods plaza on State Route 89A in West Sedona.
What many may not know is there is a water feature behind Merlin that includes another Soderberg piece, 'Merlin's Chair,' though the local kids who often take turns sitting in it refer to it lovingly as 'The Mermaid Chair.'
At Jack Jameson Memorial Park in Sedona, Soderberg's 'Invocation' depicts a Teysha Indian in traditional regalia with extended arms receiving gifts of the earth, with grapes in one hand and a gourd vessel of wine in the other. His work 'Anazasi' depicting a soaring eagle is displayed at Sedona's City Hall.
Also noted in the 'Kudos' article by Cindy Cole, in addition to his passion for his art, John also has a pressing desire to help make the world a better place.
He became involved with Rancho Feliz shortly after its founding by brothers Gil and Troy Gillenwater of Scottsdale. Nearly 40 years ago, Soderberg travelled to the border town of Aqua Prieta, Mexico with a group of friends on motorcycles and raised over two hundred thousand dollars to assist the people in that community.
He has continued to work with the organization which provides services to the poverty-stricken residents of the area including housing, food security, education and scholarships. John personally sponsors a child and pays the costs of her education.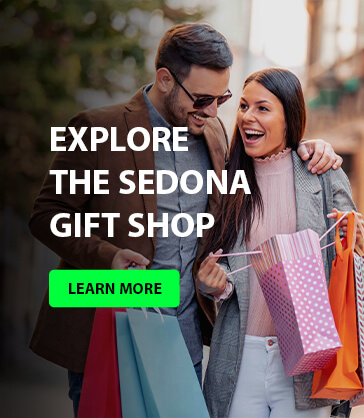 He also spent a lot of time in Afghanistan.
John's brilliance as an artist was not only acknowledged by the numerous awards he received during his lifetime but also by the profound impact he had on those who knew and loved him.
His gentle spirit and unwavering dedication to his craft touched the lives of many, leaving an indelible impression on the hearts of those fortunate enough to have crossed paths with him. His words of wisdom and encouragement served as a guiding light for aspiring artists and friends alike.
John's good friend, Mike Schroeder, acknowledged his work in helping other creative individuals find their passion.
"John was a very engaging mentor, specifically with Christine, my wife, and her sculpture." He said. "He was a good friend. We know both his daughters, especially the one in Oregon, Heather. John had a huge heart and would do anything for you. He will be missed."
His statutes are also at the Cryatal Cathedral. Both his daughters are professional artists, Misty and Heather.  Heather in Cascade Locks Oregon has a commission, eagle, with a 55 ft.wing span. Plus she does other things, smaller and is a painter.  Apples did not fall far from the tree.
"John was my teacher, my mentor and a good friend," said Christine DeSpain, a student of John's.
"He taught me how to sculpt. I have never known such a kind and gentle man. He tru
ly was a gentle giant. He will be greatly missed by all those he touched by his radiant brilliance."
Christine's Puck was installed in the Jameson Park,  that's how good he taught her.
"John Soderberg was a true iconic sculpture artist," said community luminary Fred Shinn. "We were fortunate to have John in our community and benefit by his unique style of art. and personality. I am proud to have had John as a friend."
"John was the most soft spoken, brilliantly talented, fascinating and humble person I have known," said 'Double Mint Twin' Terrie Frankel. "To know him you would never guess he was a living legend in his own time His world-class bronze sculptures will forever bless us all."
As Sedona says its final goodbye to John Soderberg, we as a community remember him not only for his extraordinary talent as a sculptor but also for the kindness, humility, and passion that defined him as a person.
Though he may no longer be with us in body, his spirit and legacy will forever live on through his timeless works of art, inspiring generations to come.
John, thank you for the beauty you brought into our lives. May you find eternal peace in the embrace of your  masterpieces.
Learn more about this wonderful mans life here:
http://www.johnsoderberg.com/artist.php?art=21