By Tina Allegrezza
Sedona AZ (January 17, 2015) – As we look forward to 2015, we are excited about the possibilities of a happy, healthy, and prosperous New Year for Red Rose Inspiration For Animals, a nonprofit 501(c) 3 based here in Sedona. We are pleased to be making a difference for animals in variety of unique ways throughout the Verde Valley. As Founder of this organization, Red Rose has by far exceeded many of my expectations in this wonderful community that I proudly call home. We are now entering our 6th year and I would like to take this opportunity to reflect back on many of the accomplishments in animal rescue.
When Rosey (the rescue pup who inspired Red Rose) was diagnosed with bone cancer, I sat by her side 24 hours a day 7 days a week until she passed.  I wondered about animals less fortunate going through this experience and not being able to seek medical care or receive pain meds.  Some animals are living a life of abuse and neglect, plus there are many homeless animals.  Always being an advocate for animals I knew in that moment I wanted to do more and I knew I wanted to give back to those less fortunate animals through my love for Rosey.  She had truly changed my life in a significant way. 
Red Rose was founded in 2009 and modestly started by promoting only 4 Art and Craft Shows per year to raise funds for animal rescue. These shows have expanded and continue to take place exclusively at the Olde Sedona Bar and Grill in West Sedona.
In the beginning we donated funds to other organizations that support animal rescue.   As I personally continued to on work individual cases of canines with fear based issues, the concept to do more for these animals through Red Rose became so very clear.  These canines needed a place where they can detox and learn to trust through time, love and patience.  Emotional and fear based behavioral issues usually prevent animals from being adopted; however all hope is not lost. These animals can learn to adapt and live a normal life if given the right tools for success.   Love being the greatest gift of all. 
Our goal here at Red Rose is to create a rehab and healing center that will focus on canines with fear based behavioral issues as well as provide needed recovery time to  homeless animals who are suffering from physical injuries so eventually they can all be adopted.
Non- feral homeless felines that test positive for FIV are not easily adopted unless they live in a home as a single cat or with another cat that is FIV positive.  So in addition to the canines, providing a place for felines as well only makes sense.   We often come across cats in need of safe haven through our "Trap Neuter Return Program for Felines"     Many are not true feral but rather left behind by previous owners or sadly dumped off to live out an existence of having litters upon litters of kittens that also reproduce contributing to the over pet population problem.    But we can help!
Through the years Red Rose has organized and promoted successful events such as the Red Rock Pet Adoption in 2012, Ride For Rescue (Motorcycle Ride) in 2013, and a total of three Rummage For Rescues, where we invite other nonprofit rescues to participate in a large rummage sale that financially benefits each individual organization and their mission.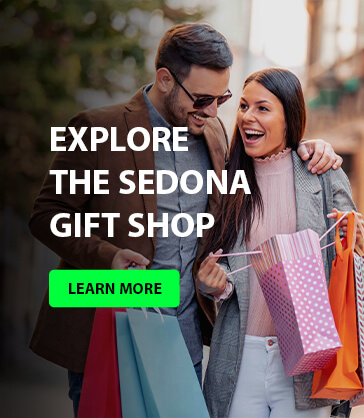 85% of our funding comes from our own fundraising efforts allowing us to make a huge difference through our ongoing programs. Wereceive a small percentage of financial support from donors and for several years in a row we are most grateful for the support of grants from the Sedona Community Foundation. 100% of all these proceeds benefit our programs.  In July of 2014 we opened the Red Rose Thriftique in order to generate additional revenue for our continuously expanding programs. 
Three of our unique programs support people who are dedicated to their animals:   "Getting Back On Your Paws"   "Emergency Medical" and our "Special Pet Prescription Food Program".
We recently started the "Gentle Heart's Service Dog Program" with Executive Director and Founder Gary DeGeronimo who has already placed four dogs with people in need just this year, and three more pups are in training and continue to work with puppy raisers.  We have an additional four who are owned by individuals and are currently being trained as Service Dogs.  Way to go Gary! He single handedly runs this program and we are most proud of him.  
Our newest program is called "Better Together", keeping your animal companion during tough times. We help low income seniors provide emergency medical care for their animals, as well as assisting seniors with fostering, or pet walking services should their health or finances prevent them from doing it on their own.  
We have continued to support homeless animals with our free spay/neuter services throughout the Verde Valley area as well as support pet owners who can't afford low cost spay/neuter services at shelters and clinics.  We have a "General Spay and Neuter Program" in addition to our very specific "Pitty Party Program" (Pit-bull and Pit Mix Spay and Neuter Program) because pit bulls are one of the most common breeds in many shelters across the US to be euthanized and are even outlawed in some states.  They are often used for illegal dog fighting where they suffer abuse, neglect, and even death.  It is important to do all we can to reduce the over pet population in our community as we cannot adopt our way of this problem.
Your support is instrumental in our success as we continue to grow, we are currently in need of volunteers for fostering, dog walking, feral cat rescue, marketing, special events, various positions at our Thriftique and much more.   We are always in need of donations at the Thriftique-Home Décor, Art Work, Jewelry, Kitchen and Bathroom Accessories, Books, Cd's/DVD's, Designer Women and Men's Clothing and Accessories, even furniture.  If you make a monetary donation to Red Rose 100% goes directly to the animals through the program of your choice. Thank you for considering our organization and helping us provide safety and comfort to animals in need.
Wishing everyone peace, health and happiness in 2015.