Sedona AZ (May 6, 2018) – Red Rose Inspiration For Animals a volunteer based 501c3 nonprofit supporting animal welfare and has been promoting Art Shows in West Sedona since 2009.  This is the last art show of the season, this coming Mother's Day weekend May 12 and 13th and returning in the fall.
Red Rose is proud to represent some of the most talented artist.   Displaying everything from clothing, accessories, totes, jewelry, flutes, paintings, mixed media art, stained glass, photography, home décor, pottery, glass art, handmade soap, Native American Fine Art and so much more. 
[soliloquy id="43857"]
Arizona Totes has beautiful handmade purses, totes, table runners, and wallets.
Richard Ryan with amazing Mata Ortiz Pottery.
Karen Hammer creates unique stained glass as owls, hearts, dragonflies, and hummingbirds.
Rick and Rose Gnerich of Fluting From The Heart.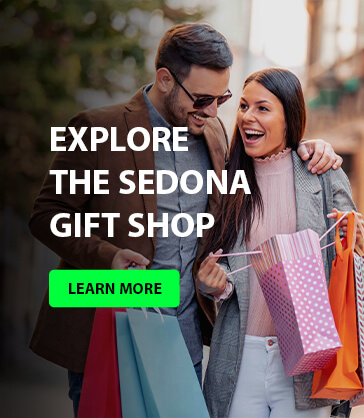 Jenny Emminger uses a signature process making clay mimic the red rocks of Sedona. 
Ross Mazur has been a full-time working artist all his life. Since the 1980's he has focused his creative endeavors painting, shaping and embellishing handmade pulp paper. This kind of art can be hard, but satisfying, work. The end result of this effort is an interesting combination of production processes from raw materials to finished art pieces.
Alex Art Glass creates beautiful glass and metal sculptures, feathers and Warrior Shamans.   Living in the desert Southwest they are surrounded by rugged beauty, spectacular vistas, awe inspiring sunsets and the rich tapestry of native culture.  This was the inspiration for their signature piece, Comanche Moon.  The natural agate stone is the focal point of the medallion center.  Once this is done, the moon takes over and tells them which glass is the perfect finish.  But the glass can only go so big.  They blend into the canyons of Sedona with rust and verdigris patina.
These shows take place exclusively at the Olde Sedona Bar and Grill and Redrock Precision Motors at 1405 West Hwy 89A in West Sedona.  The shows are not affiliated with any other events in town and are the only shows to benefit animal welfare.
The artists display from 10 am to 5 pm Saturday and Sunday.   Free parking and admission with live music by Gina Machovina a classically trained guitarist. EMAIL: info@ redroseinspiration.org  or visit www.redroseinspiration. org