Sedona AZ (September 10, 2018) – Red Rose Inspiration For Animals is proud to represent some of the most fabulous and talented artist this fall at the only outdoor art shows on 89A in West Sedona.  Red Rose has been promoting shows since 2009 and all proceeds benefit animal welfare for the organization through these events.
If you have recently moved to sunny Arizona, then you must come to the art show to purchase a beautiful stained glass piece for either inside or outside your new home.
Karen Hammer Aka the Crimson Fairy is a stained glass artist and creates stained glass hummingbirds, dragonflies, owls, hearts and a new line of glass table top Altars, she expanded her winged sun catchers to include mobiles made from glass and yucca stalk. Lots of other fun new things and returning favorites that also make great gifts!
Terry & Marilyn Alexander, residents of both Fountain Hills and Sedona, have been Arizonans for 17 years since moving from Texas.   Their unique and original stained and fused glass work including their popular "Comanche Moon" is used as accents to their steel sculptures which embody the Art of the Southwest.   They also create small and large beautiful steel and glass sculptures for indoor or outdoor with the most vibrant colors along with wall art sculptures.   Their works are found throughout the world in high end galleries and at our local art show.
Red Rose is promoting 5 Art Shows this fall season that take place exclusively at the Olde Sedona Bar and Grill and Redrock Precision Motors at 1405 West Hwy 89A in West Sedona.  The shows are not affiliated with any other events in town and benefit animal welfare through their organization.
The first show will be Saturday, September 15 and Sunday September 16th.  With the four additional shows:  
September 29 and 30

October 6 and 7

October 20 and 21

October 27 and 28
You can meet the artist in person and purchase directly from them.  Displaying everything from   clothing, accessories, jewelry, homemade soaps, home décor, paintings, pottery, and much more.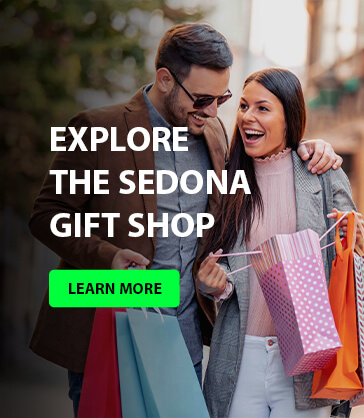 Some other featured and exclusive artist with Red Rose:
Jenny Emminger uses a signature process making clay mimic the red rocks of Sedona.   Each decorative piece is handcrafted with good intent and suffused with the beauty of love for nature.
Dave Sierzchula, of D&R Home Décor also known as the Trendsetters is back by popular demand.   Dave and The Trendsetters create distinct laser cut rustic décor and steel home décor products that look spectacular in any primary residence, cabin, or lodge.  They offer a vast collection of hard to find rustic décor, furniture and unique home décor products.
We will have a variety of artist also attending that have mixed media art and copper wall art as well.
The Red Rose Art Shows offer free parking and free admission with live music by Gina Machovina a classically trained guitarist who has been performing over 30 years.  
The artist displays from 10 am to 5 pm Saturday and Sunday at 1405 West Highway 89A.  in West Sedona.  Free admission and parking.      EMAIL:info@redroseinspiration.org  or visit www.redroseinspiration.org