Sedona AZ (February 6, 2018) – Listening to music seems to have a way of improving our mood, but now there's proof, at least according to one recent study, that gathering with others to hear live music can make people feel happier about life in general. Raise your happiness quotient in a big way by joining Red RockAppella as we present "Winter Romance," on Saturday, February 17. The show, celebrating the special way love warms our hearts, will be held at the Sedona Hub, 525B Posse Ground Rd., with performances at 2 p.m. and 5 p.m.
The popular women's chorus has a repertoire of songs celebrating love in four-part harmony, from swingy classics to perennial favorites from the Beatles to a little something for the country music fan.
A number of special guests will share the stage, including the Dynamite Divas and Yarrow Trio. The Divas—Red RockAppella director Jeanie Carroll, Susanna Martin, and Shondra Jepperson—always wow the audience, while Yarrow's unique approach to folk music has drawn a loyal following in the community. Several men's and women' barbershop quartets and an appearance by Flagstaff's Orpheus Jazz Trio round out the program.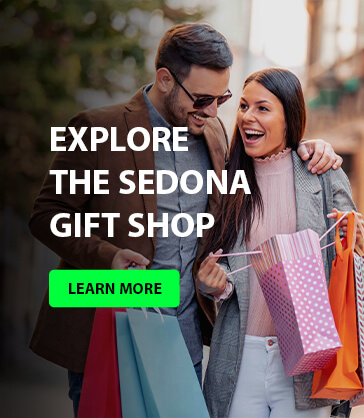 In addition to the heartwarming music, enjoy refreshments and the chance to win one of five special raffle prizes worth $100 or more.
Buy your ticket to happiness for $17 in advance and $20 the day of the show. Tickets are available at Bashas' in Sedona and Clark's (Weber's) in the Village of Oak Creek, from any Red RockAppella chorus member, and on the chorus website, redrockappella.org. For further information, call Jeanie at (928) 300-7092, Sandy at (928) 451-2566, or email redrockappella@yahoo.com.
Red RockAppella encourages women who like to sing and are looking to become a part of a harmonious group to drop by a rehearsal and see what Sweet Adelines barbershop is all about. The chorus rehearses on Monday evenings from 6:30 to 9 p.m., alternating between two convenient locations in West Sedona and VOC. Please check the chorus website at www.redrockappella.org for further information about rehearsals, or contact Jeanie at (928) 300-7092, redrockappella@yahoo.com.