By Tommy Acosta:
The Democrats took one on the chin Election Day, with the final-round KO of Virginia Commonwealth Democrat Terry McAuliffe at the hands of Republican contender Glenn Youngkin, in their gubernatorial championship bout.
The people rose up against the perceived totalitarians on school boards across the country and expressed their displeasure by ousting the Democrat. It was a classic people-against-the-rulers fight, and the people won.
Egged on by FOX News, parents rallied in a solidly blue state. Voters changed their minds and the challenger scored with enough votes/punches to topple the reigning gubernatorial champion.
Although there were contributing factors working in tandem to create the perfect political storm, the anger towards authority laid the foundation.
Labeling concerned parents as domestic terrorists because they cared enough about their children's education to get themselves arrested, was not a good idea.
Once again, FOX fluffed it up, playing over and over videos of irate parents losing it at school board meetings and the video of that guy who got dragged out because he was pissed his daughter was allegedly raped by a guy wearing a dress in the girl's bathroom of her school.
Then there are the voters who changed horses because only a Democrat would dare mandate another lock down if things went south with Covid. No one wants that ever to happen again, regardless of party affiliation.
Of course, there is the Critical Race Theory. 
Truth and illusion are competing for the minds of the youth and nation. There is the hard, naked truth buried in history and there are the belief systems built upon its bones.
Every country in the planet paints themselves as just, pure, valiant, noble, fair and good.
It's in the best interest of these nations to maintain public trust and pride; to re-write history and erase all negative accounts or inferences.
In this way patriotism is maintained and people unify for their country, as they do in China, Russia and North Korea, while America remains more divided than ever.
CRT is letting the cat out of the bag. Not good for patriotism and pride in one's country. No one really wants to hear the ugly side of their past.
What happened was an intellectual "critical mass" was reached by those aware of the violent and discriminatory pasts of just about every nation on Earth. These individuals have achieved enough stature in society to challenge and change what we have all been taught was truth.
People high up in education and government made a conscious decision to expose children to the darkness of the actions taken by people born centuries before us, calling themselves "woke" because of their budding awareness of the magnitude of global oppression.
Racism at that time was a tool to motivate and justify the killing and enslavement of people of color that occurred during Colonialism.
It was easier to kill a person who was considered a sub-par human. Thus, the derogatory descriptions, name calling and bigotry that survived through the centuries and continues to this day.
The protesting parents don't see it the same way their children are being taught. And they demand a say in their education, perceiving that their children are being taught to see themselves as oppressors, racists and evil.
Fortified by FOX News and anger, the parents took on the school boards and did what they had to do to be heard. The victory has empowered them and this "red tide" is poised to tsunami across the nation.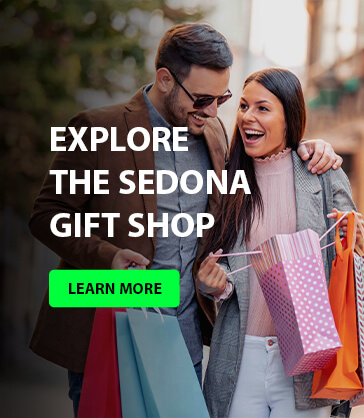 School boards are the most accessible platform for the public to interrelate with elected officials.
They are the first layer of elected government.  Citizens are able to attend meetings, vote for members, and have at least a minimal say in their public deliberations.
People want a government that listens to them.
Reportedly, school boards across the country, have turned their ear from their public, and people got angry.
We have FOX News giving the parents support to go hard against school boards, getting people pissed enough to change the trajectory of an election. Keep in mind that many, if not most, school board members are Democrats.
FOX News is gaining ground, grasping the belief systems of viewers from CNN, etc.  FOX is funnier, and more brutal with its images of people being terrified, beaten, brutalized and traumatized, than the competition. The fear and anger they peddle to the public are tangible and effective. It keeps the ratings up.
Further, most people, Republican or Democrats, don't want the cops gone. Especially in areas where the bad prey upon the good. That too may have irked voters to cross lines.
What about the $600 bank transaction requirement or the hiring of a zillion new I.R.S. Agents? Did this factor in the blue defeat?
And the $450 million for each member of a separated border-crossing family? This must seem unfair, even to a hardcore Democrat.
The red wave movement is driven by anger. People love emotion. Even if it's anger. For some, especially if it's anger.
They have had it with the system messing with their jobs and kids. The people will go against government entities responsible for making their lives miserable. And they will do so with votes.
This anger will fuel cohesiveness and metastasize into a well-organized political machine of dedicated and passionate like-minded citizens.
FOX will continue to inflame the anger needed to bring power back to the Republican Party. CNN, just can't compete.
Biden will not be able to overcome the political onslaught led by a revitalized Republicans.
Democrats had best put their thinking caps on and find a way to regain the trust of the people, or risk losing it all.
Importing votes from the border and spending a few trillion rebuilding the country might not be enough.
Putting FOX News out of business may be their only recourse in this battle for the minds and souls of the American people.