By James Bishop Jr. and Kate Hawkes
Sedona AZ (August 16, 2014) – Red Earth Theatre and Sedona Recycles are creating a one-of-kind experience never seen before in Sedona and the Verde Valley. A clever, new, live theatre play, written and performed by locals will happen inside the Sedona Recycles Yard at 2280 Shelby.
Imagine the scene: one brings their own chair to sit among the bales in a venue one would never imagine could be a theatre space and there to share the spoken word, music, dance, and sheer energy of live performance. It could be life changing. One will always think of recycling with a visceral response right from their creative core. Simply shifting one's imagination into a new paradigm (theatre in the recycling yard?) will be a sensed example of shifting thinking about how we live on this planet and use the resources available to us.
Theatre is a means by which communities shares their stories, voice their concerns, and brings a collective wisdom and energy together. This production, created and performed by more than 15 individuals ranging in age from 14 to 60, includes dance, music, and slam poetry.  Performers include Jeanie Carol, Tony Carito, Kate Hawkes, Linda Damita, Kayt Pearl, Sarah Ann Leslie, Isabella Pepino, Terra Shelman, and Chris and Norma Redich.
Join us as we follow the disaffected street person, 'Reck with her trusty Unicorn, on her adventures through the world of recycling, from the mundane to the spiritual. Hear what Deepak Chopra, George Carlin and Rachel Carson have to say; re-experience songs from Joni Mitchell and Dave Carter; join us in singing Norma Redich's anthem to Shelby Lane, Landfill (Reflections in Crud-Covered Can); marvel as the swans of Hip-Hop collect curb-side recycling piles; discover how to see yourself as more than a plastic bottle; watch an art installation (designed by Nubia Owens) emerge from the recycling during the performance and hold your breath when Mavis M. Phistes arrives to tempt 'Reck away into a perfect world above the messy tedium of recycling.
Tickets are limited. Do not wait! Buy yours now and invite friends and new Sedona acquaintances to meet two of Sedona's hidden treasures. Bring your neighbors from the Verde Valley to celebrate the performing arts and a truly successful community service organization that does make a difference in our lives.
A Benefit for Red Earth Theatre and Sedona Recycles, the shows will include a raffle with items donated by Judi's Restaurant, artist Jim Evans, Honshin Fine Arts, support from the Heartline Cafe, Sedona Excentric, New Territory Arts, and others.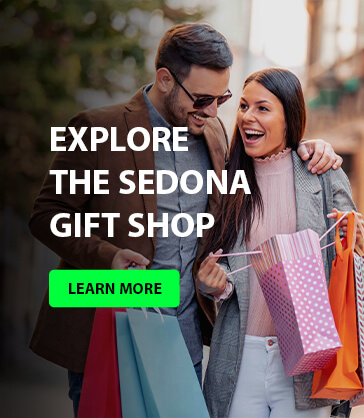 Java Love will provide coffee. In keeping with the theme of reduce, reuse and recycle please bring your own chair and a vessel for water/coffee. This show is suitable for middle school students on up.
Hawkes, Producing Artistic Director at Red Earth Theatre, says, "It is partnerships like this that make us the powerful beings we are. Creative endeavor with awareness of our environment strengthens the community of this beautiful place we all home. We care about how we live in this world & the quality of our environment. We believe in the power of individuals of all ages and skills and walks of life coming together and expanding our capacity to meet challenges in ways that are creative, disciplined, and fun."
Concludes, Alex, Sedona Recycles Director of Education and Outreach: "We have theatre productions here every day, what with trucks, employees, recyclers coming and going. This collaboration with Red Earth will bring stories to that dance."
When: September Saturday 6 & 13 and Sunday 7  & 14 at 7.30pm
Where: Sedona Recycles,2280 Shelby Drive, Sedona, AZ 86336
Seating Area Very Limited
$30/single and all tickets at the door;
In Advance:  $25/2 tickets, $20each for groups of 5+
Available online at: www.showtix4u.com
From: Sedona Recycles, Crystal Magic, Webers IGA, Mt Hope Foods (Cottonwood) (cash/check only)
For more information contact Red Earth Theatre at 928-399-0997
Or go to www.redearththeatre.org