By Cheryl L. Yeatts, Manager
Sedona Public Library in the Village
Sedona AZ (May 15, 2020) – In this column we pay tribute to strong women. There are many wonderful books about amazing women from the past and the present, and here are a few of my reading recommendations:
"Vanished Arizona," by Martha Summerhayes:  The author was a refined New England woman who entered the Arizona Territory in 1874 as the young bride of an Army lieutenant. She gave birth to the first Anglo child born at Fort Apache, where the native women took her under their care. In her memoir, Summerhayes writes about her struggles adapting to life on the harsh frontier and about how she eventually learned to appreciate living in the Arizona Territory.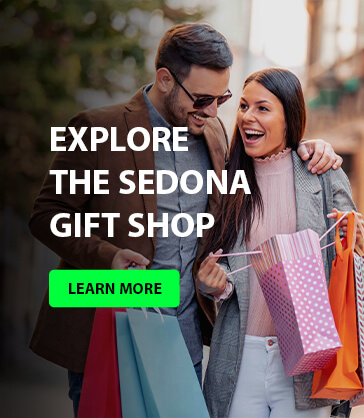 "Hidden Figures," by Margot Lee Shetterly: This true story set in the 1960s in   Virginia is about the important contributions of African American women to NASA. Katherine Johnson, one of the women portrayed in "Hidden Figures," recently passed away. Johnson's mathematical calculations helped synch Project Apollo's Lunar Module with the lunar-orbiting Command and Service Module. In 2015, President Barack Obama awarded Johnson, who was then 97, the Presidential Medal of Freedom.
"The Glass Castle," by Jeannette Walls: This memoir recounts the story of the author's childhood growing up in a dysfunctional family. Her father drank, and her mother did not want the responsibility of raising children. The family moved frequently, and the children often went hungry. Despite a challenging childhood, Walls found success while her parents chose to remain homeless. The beginning of the book will compel you to keep reading.
"Whiskey in a Teacup," by Reese Witherspoon: Read this book to discover the meaning of the title. In 2016, the Academy-Award-winning actress and producer established Hello Sunshine, a company dedicated to female authorship and storytelling. Reese Witherspoon is an advocate and activist for women's issues across the globe.
"Becoming," by Michelle Obama:  In her memoir, Michelle Obama shares stories about growing up on the South Side of Chicago, meeting her husband, balancing her career and motherhood, and being married to one of the most important leaders in the world. I recommend listening to the audiobook read by the author—Michelle Obama will make you feel like you have found a new friend.
"Deep Creek," by Pam Houston:  Houston describes her everyday life at her ranch in Colorado and shares how the ranch has become her sanctuary.  Feeling a deep connection to the earth, she expresses her concerns about protecting our fragile environment. Houston is a teacher, award-winning author, and the co-founder and creative director of the literary nonprofit Writing by Writers.
The books listed above are available in various formats from the Yavapai Library Network. If you need assistance placing a hold, please contact the Library.
Sedona Public Library is a 501(c)(3) nonprofit organization. Visit the Library's website at sedonalibrary.org/donate to make an online donation. Thank you for your support.