By Cheryl L. Yeatts, Manager of Sedona Public Library in the Village
Sedona AZ (March 2, 2018) – Sedona Public Library's Read Around Sedona (RAS) community reading project is back, after a successful inaugural program in 2017. The program is designed to encourage the entire community to read the same book and participate in events, fostering a shared literary experience. In addition to supporting civic engagement and encouraging reading, Read Around Sedona promotes Arizona literature.
For Read Around Sedona 2018, Sedona Public Library has selected the book "Cha'risa's Gift," written by local author Ilana Maletz. "Cha'risa's Gift" was a semi-finalist in the Tuscon Festival of Book Literary Competition in 2017.
The main character of this work of historical fiction is a Hopi medicine woman named Cha'risa.  She leaves her people to begin a journey to save her son Ahote. After years of forced attendance at an Indian boarding school, Ahote now questions his traditional beliefs and culture. He is no longer certain where he belongs, but Ahote has found employment at C & M Ranch just outside of Flagstaff and has decided to link his future to the two brothers who own it. Not wanting to leave Ahote alone in an uncertain world, Cha'risa accompanies her son to Flagstaff, a decision that will profoundly change her own life.
Set against a backdrop of towering red rocks, snowcapped peaks, and sacred canyons, "Cha'risa's Gift" has a strong connection to Arizona's landscapes and history and to the diverse culture of the Southwest. The story spans not only three generations of an Arizona family but also much of the territory that makes up Northern Arizona. Sedona, Flagstaff, the Grand Canyon, and the Hopi mesas all feature prominently in Cha'risa's story.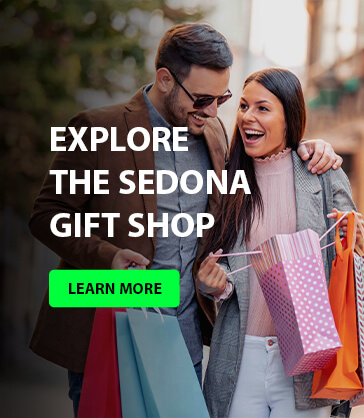 As part of Read Around Sedona, the Library has planned several events related to the book.  During one event, you will have the opportunity to meet and interact with the author. Please check the events calendar on the Library's website at www.sedonalibrary.org and watch for announcements of additional programs. 
Copies of "Cha'risa's Gift" are available in regular and large print to check out at the Library. Please contact the Library if you need assistance placing a hold. You may purchase the Kindle edition at Amazon.com. Books will be available for sale during some of the events.
This Arizona Community Reads project is supported by the Arizona State Library, Archives & Public Records, a division of the Secretary of State, with federal funds from the Institute of Museum and Library Services.
For more information, please contact Sophia Zarifis-Russell, 928-282-7714, ext. 114, or Cheryl Yeatts, 928-284-1603. We are excited about this opportunity for our community and encourage you to participate in Read Around Sedona.