By Karen Mack, Youth Services Librarian
Sedona AZ (October 11, 2019) – Remember Humpty Dumpty and his great fall? Well, that poor old egg gets back up again in Sedona Library's new StoryWalk® selection "After the Fall," a 2017 picture book by Caldecott medalist Dan Santat. The tale begins at the Sunset Park playground and provides a 15-minute outdoor reading adventure for all ages.
What is StoryWalk? Anne Ferguson of Montpelier, Vermont, created and trademarked StoryWalk in 2007, and, as she describes, "The idea was quite simple—take the pages from a children's picture book, attach each one to a stake, and line them up along a path for folks to read and enjoy." From a wonderfully simple beginning, the StoryWalk idea has been adapted by many, and projects can be found in all 50 states and in at least 12 countries.
In 2017, Sedona Public Library director Virginia Volkman came across a StoryWalk installation in her travels and brought the idea back to our library's youth services staff.  We immediately developed a pilot project to see if StoryWalk was a fit for our community.
Story pages of "If You Plant a Seed," by Kadir Nelson, were laminated and assembled with the help of five teen volunteers, and, with permission and support from the City of Sedona, Sunset Park perimeter fence became the temporary test site. After a summer of stories along the fence and 227 participants tracked in one month, survey results indicated that a permanent StoryWalk installation would be well received.
Library development director Anne Marie Mackler pursued funding for the project. Thanks to the Arizona Community Foundation, the City of Sedona Public Works Department, the Langston Family Foundation, and individual donors, we were ready to work on our dream of creating a permanent, outdoor, literacy skill-building activity for young families.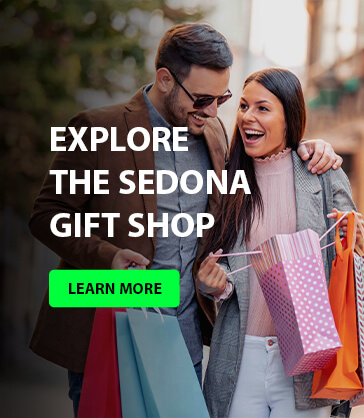 After researching various vendors and comparing products that would best suit our climate, trail location, and target audience, and, after picking the brains of StoryWalk veterans, we made our decision.  Aluminum frames with removable, UV-resistant, acrylic sheets and matching aluminum posts were purchased in October 2018 and installed along the paved walking path that joins Shelby Road to Sunset Park.
Now every three months, a new children's book is featured on the trail, and youth services assistant Meghan meticulously prepares every page. The first step is choosing an appropriate book and purchasing two copies to be disassembled. We develop activity prompts and tips in English and Spanish, which are then incorporated into the design of 18 color posters.  After these posters are printed, they are laminated for protection, trimmed, and finally inserted into our display signs.
StoryWalk selections are books that you will want to read again and again.  A local father says, "My 3-year-old and I do StoryWalk at least once a week. It has become this cool thing that we love to do together."
The new story is up, and the weather is perfect for your StoryWalk experience!  Stop by Sunset Park today and find out what happens to Humpty Dumpty, after the fall.
Sedona Public Library is a 501(c)(3) nonprofit organization. We are grateful for the support of Friends of the Sedona Library, the City of Sedona, Yavapai and Coconino Counties, businesses and foundations, and individuals like you. Your tax-deductible donation may be sent to: Sedona Public Library, 3250 White Bear Road, Sedona, AZ 86336 or can be made online at www.sedonalibrary.org.