By Virginia Volkman, Library Director
Sedona AZ (December 22, 2017) – It's a wonderful life we live here in Sedona, where even though the calendar tells us it's winter, there are still enough colorful leaves on the trees to fool us into believing that it's fall; where some days are warm enough for hiking in shorts.
And yet … winter does bring colder temperatures and darker days.  We spend more time indoors and we gather together to share stories. 
At Sedona Public Library we greet winter with the Annual Quilt Show, which features the colorful work of talented local quilters.  This year's show kicks off on Friday, December 22, and continues through February 15.  Please join us as we celebrate the season.
More than 60 quilts are included in this year's show at the Library.  As families gather for the holidays, I was especially intrigued by a story of three of the quilts.  Three generations of women took the same blocks and put them together in different ways to create three different quilts.
Dorothy Shank, her daughter Alice Sutter, and her granddaughter Rachel Capite each made about 30 Dresden Plate flowers in February 2017.  They each purchased the panel "Radiance" and coordinating fabrics to go with their blocks.  They agreed that they would design and construct their quilts without help or ideas from each other.  Their goal was to showcase all three quilts in the Sedona quilt show. And they've done it!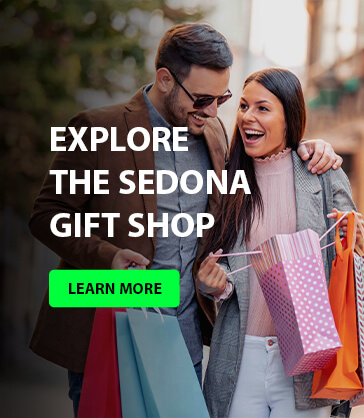 Each quilt was given a unique name by its creator.  Dorothy's is "Petals from Heaven," Alice chose "Fountain Full of Shooting Stars," and Rachel labeled her quilt "Labor of Love."
Another quilt with a family story is "Crown Royal," by Judy Hockelberg.  A friend of Judy's was a bartender for many years and gave Judy a lot of Crown Royal bags.  Judy made this quilt, which incorporates the bags, for her youngest grandson while he was deployed to Afghanistan with the Air Force.  He will be coming home in March to receive his quilt. 
Though the winter holidays are celebrated in many ways, all have in common filling our homes with warmth and good cheer.  However you choose to celebrate the season, best wishes from the volunteers, staff, and members of the library Board!
And as you think about your end-of-year giving for 2017, please think of Sedona Public Library. Whether you borrow a book, movie, audio book, or magazine; depend on our computers; come to our programs; look to us to translate a document; or need shelter from the storm—we are here for you.  We're at your service in facilities created by you, and for you.  And we're there for you 24/7 at sedonalibrary.org.
While we do it for you, we couldn't do it without you. Your tax-deductible gifts supplement our funding from the City of Sedona, Coconino and Yavapai Counties, and Friends of the Sedona Library. We appreciate your support. Come by or go to www.sedonalibrary.org where you can give online.