By Tommy Acosta
Sedona AZ (April 1, 2020) – It's not that I am religious or anything like that or that I went to Catholic school through high school before being derailed by The Beatles.
It's just that it felt so wrong when I read the news about a pastor being thrown in jail for holding a service with his congregation in his church.
It left a bad taste in my mouth. I could understand the need to quarantine during the virus pandemic. But a house of worship where people congregate to be closer to God?
I don't know. This is truly a tough one.
I thought according to the First Amendment people have a Constitutional right to assemble and to practice their religion with no interference from the government.
The First Amendment reads "Congress shall make no law respecting an establishment of religion, or prohibiting the free exercise thereof; or abridging the freedom of speech, or of the press; or the right of the people peaceably to assemble, and to petition the Government for a redress of grievances."
We no longer can assemble. We no longer can go to church.
Now I guess, the old question as to which is stronger, the state or God, has been answered.
As put forth by Communists and now proven by our own government, the state apparently is.
It appears in the face of this pandemic, even God can be quarantined.
At least worshipers found peace and hope when gathered together on Sundays in His name. It provided some semblance of normalcy for the congregants. Not any more.
Instead, as a reward for their faith, they saw their pastor hauled off to jail and charged with serious crimes. God was not able to save him.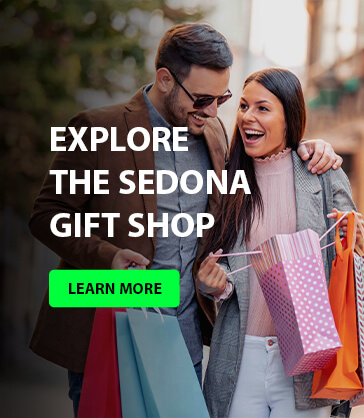 Yes. There is the health of the country to consider. What must be done to contain this pandemic must be done. Who can argue otherwise?
But at what cost?
Have we opened the door to totalitarianism? Will our Constitutional rights be returned when the virus ends?
Governors across the country have warned that they will shutter any house of worship that violates the stay-at-home rule. There is nothing any of the faithful can do but obey.
I guess they will simply have to dig deeper. Find God on a personal level. Worship with the family on the Sabbath. Or just hold services over the Internet as some already have begun to do here in Sedona.
Then there are the spiritualists who find God through meditation and other esoteric paths.
For them, no church is needed, as their place of worship is the present tense and wherever they stand.
The sadness is for those who no longer can go to church on Sundays and worship with next of kin, friends and fellow believers.
Still, they can't quarantine God out of the faithful's hearts and souls even though they have locked Him and them out of His house.
The question arises how much longer will the faithful remain thus shuttered? How much longer will their faith be enough to pull them through these dark times?
Only God knows.