Cottonwood AZ (June 30, 2020) – Are you tired of seeing garbage clutter up your favorite outdoor spots? Trash dims the beauty of the great outdoors, and it poses serious threats to wildlife. The Verde Valley can pitch in to make a difference by picking up trash and help keep nature beautiful while protecting the animals.
Friends of the Verde River, along with Prescott Creeks and the Oak Creek Watershed Council, is excited to announce a virtual trash pick-up challenge! This event, to be held July 5-12, encourages the greater Verde Valley community to pick up as much trash as possible from along our waterways, and from other important habitats within the Verde Watershed.
You don't even have to go to the Verde Valley to protect the Verde River! Because the river is connected to communities through tributaries such as Oak Creek, Granite Creek, Watson Lake, Beaver Creek, Clear Creek, East Verde River, and countless washes, any clean up in these areas will benefit the Verde River and be felt all over the watershed.
Want to participate? Please join in the fun and help us keep our beautiful natural areas clean and purdy (#PurdyVerde)! Everyone can enjoy this opportunity to show some love to our beloved wild places. Friends asks all participants to do the following:
Pick your favorite spot and pick up trash. 
Safely pick up as much trash as possible!
Share photos and/or video by email (contactus@verderiver.org) or post them to social media using the hashtag #PurdyVerde
Post the approximate weight of your trash haul, and how many hours you volunteered.
What Should I Bring?
Gloves
2. Trash bags
3. Trash picker
4. Water (it's hot out there!)
5. Tarp / straps (optional to secure trash in a truck bed)
6. Hand sanitizer
Where Should I Go?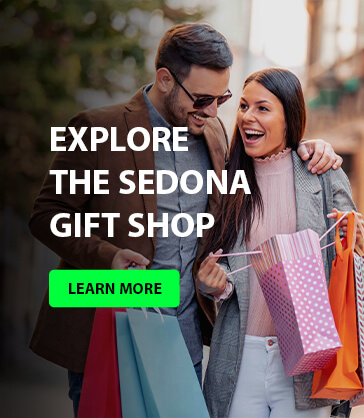 Friends aim to have a watershed-wide clean up. Go anywhere within the Verde watershed, all the way from Paulden and Prescott, through the Verde Valley and down towards Phoenix. If you need ideas, check out the map at verderiver.org/events.
What Should I Do with The Trash I Picked Up?
The best option is to take it with you and dispose of it in your own household trash, as public trash bins can get pretty full. For oversized items that you cannot take, it would be helpful to leave them by bins, photograph them, and share with Friends or the land managers at your location.
What is the Reward for Participating?
You can enjoy the satisfaction of a good deed! But Friends will also select a random social media participant to win a goodie bag full of stickers, magnets, and more!
Where Can I Rent A Boat?
Friends has teamed up with two great local outfitters – Verde River Adventure and Adventure Encounter – to bring you discounts on self-guided tours. Please contact the outfitters directly and ask them about the #PurdyVerde clean up discount.
Special thanks to Oak Creek Watershed Council, Prescott Creeks, National Forest Foundation, VVPOA, Verde River Adventures, and Adventure Encounter! And thank YOU for picking up trash and helping to maintain our beloved #PurdyVerde.
Friends of the Verde River is a 501(c) 3 non-profit organization with a mission to work collaboratively to support a healthy Verde River system. Friends envisions a healthy, flowing Verde River and tributaries that support the unique environment, vibrant economy, and quality of life for future generations. Friends focuses on restoring habitat, sustaining river flows, and building supportive communities. They proactively engage in a combination of "boots-on-the-ground" projects and policy solutions guided by sound conservation principles and which meet human and environmental needs in an outcomes-oriented manner.