Sedona AZ (May 22, 2014) – On Friday, May 30th, from 5pm to 630pm, the Pumphouse Poetry and Prose Project will present two award winning one act plays by local author Mary Heyborne.  The Pumphouse Poetry and prose Project, now in its third year, has hosted a wide variety of interesting literary events but this will be the first time it has hosted theatrical pieces.  These two staged readings of "Happy Anniversary" and "Selma and Louise Visit the Manor" will be the Sedona debuts of two plays which previously were performed by the Arizona Women's Theatre company as part of the Pandora Festivals at Scottsdale Center for the Performing Arts.  Taking advantage of the intimate atmosphere of the historic pumphouse stage in the shade of the sycamore trees in the southernmost end of the Creekside Plaza parking lot, these informal staged readings will be a wonderful local debut for one of the Verde Valley's best playwrights.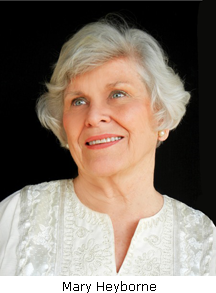 Mary Heyborne has lived in Sedona for thirty years and is known for her pottery and poetry which have won prestigious awards, but she has always been drawn to the theatre and is pleased to be able to show her new love of playwriting.  She finds the ten minute genre challenging and likens it to the writing of a short story or poem – getting thee most you can from a few words – and emphasizes the pleasure she has receivedd from working on this project.  Mary is an old friend of the Pumphouse Poetry and Prose Project and received their first annual Christopher Lane Award in recognition of her many contributions to the literary life of Northern Arizona.
Among the eager amateur thespians who volunteered to perform in this informal staged reading are Carol Haralson, who is a writer, editor, and designer who produces books for museums, artists, chefs, authors, and other publishers throughout the country.  Sharron Vincent Porter is a former art educator and visual artist, specializing in acrylic mixed media painting.  She holds a Bachelor's Degree in Art Education from the University of Illinois and a Master's Degree in Sculpture from Northern Illinois University.  She will be exhibiting her work in a solo show at White Hills Gallery in Camp Verde from May 23 to July 7.  Chris Pool began his acting career in 8th grade as the leading role in a play.  He considers his life an act of illusionary semi-fiction as illuminated by the years he spent meditating in India.  Mary Pallais and Jan Oswald are also lending their talents to this production.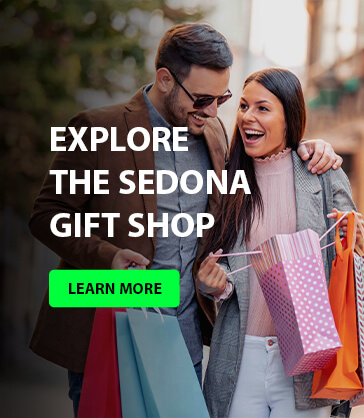 Recent arrival and local musician Louis Landon will be lending his considerable talents to both one of the plays and by sharing some of his considerable musical gifts at the end of the show.  Louis Landon is a Steinway Artist, formerly of New York and currently of Sedona, who has dedicated his life to music. His passion is for peace. His career has taken him around the world playing a variety of styles with some of the most recognized names in the entertainment industry: classical music for Mikhail Baryshnikov on national and international tours, Latin music with "Pucho and his Latin Soul Brothers" on national and international tours, pop music with Rupert "Pina Colada Song" Holmes on television and national tours, rock & roll with John Hall, opening for "Little Feat" on national tours. For the past 24 years, through his production company, Landon Music, he has written and produced music for film, video, and commercials, including three years of "best plays" and "bloopers" commercials for the National Basketball Association.  He has released 15 CDs on the LCI record label, his latest entitled "Sedona on My Mind," was released in September 2013. His latest, "Healing PIano of Sedona – music for massage, yoga & relaxation" was released on March 3, 2014.  Visit his website at http://www.louislandon.com for more information, CDs, sheet music, bookings, photos, videos, and more.
Please join the Pumphouse Poetry and Prose Project for their informal staged readings of two award winning one act plays on Friday, May 30th beginning at 5 pm on the steps of the old historic stone pumphouse in the southernmost end of the Creekside Plaza parking lot beneath the shade of the sycamore trees.