Sedona AZ (June 16, 2016) – On Friday June 24th at 5pm the Pumphouse Poetry and Prose Project will present Cottonwood author Joe Wise.  Join us on the steps of the old historic pumphouse beneath the shade of the sycamore trees in the southernmost end of the Creekside Plaza Parking lot in Sedona.  Wise is a multimedia artist working in words, music and painting.
Joe's music has been known and sung around the world since the mid 60's. His four degrees are in Philosophy, Theology, Education, and Counseling and Guidance. For the first 22 years of his work life he wrote music, recorded it and performed it; gave lectures and conducted workshops, and facilitated retreats—in Canada, the U.S., Europe, Australia, and New Zealand.
Wise has been a resident of Arizona since 1995. Before that he lived 55 years in Louisville, KY where he offered a variety of workshops on writing and video story telling, including as facilitator with other artists at the Visual Artist Association and Bellarmine College where he worked with gifted children.
His painting career has included studies with many accomplished artists including Ed Hermann and Joe Fettingis.  His primary mentor is Dick Phillips. Joe is a member of the Sedona Visual Artists Coalition and juried member of the Northern Arizona Watercolor Society.  His paintings have received numerous awards and hang in corporate headquarters and private collections across the U.S.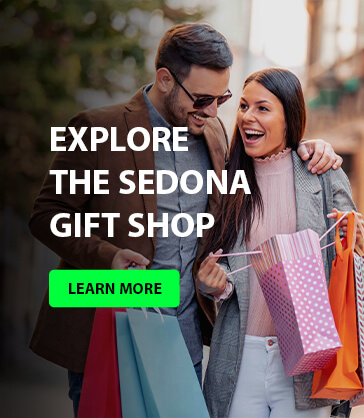 He has written, produced and recorded 22 albums of music, published 3 books and scored a film.  He has worked for ten years teaching writing as a therapeutic tool in a treatment center for addictions and conducts retreats using the journal as a tool for spiritual awareness and clarity.
Joe Wise's first book, a collection of poetry and essays was titled "Through a Glass Lightly."  His recently published book is titled "The Truth in Twenty… and then some."  He playfully introduces the book on his website with the words "Dear Adventurer, I have launched an Inner Space book in the form of a 6×9 perfect bound paperback… On the Ship will be many facets and feelings of my life, about my life. Done as a walk-with-me adventure. Do you have a friend like this? Have you ever been ambushed by the extreme kindness of a stranger? Where were you when you "stood" in nature as a Church? Who opened you to the soul of music? Can you imagine your life or your earth without this grandchild? What tragedy cracked you open? Don't we all miss Elvis?"
Joe Wise will be sharing his life experiences and eclectic writings at the Pumphouse Poetry and Prose Project on Friday, June 24th at 5pm.    Pumphouse events are held the last Friday of every month March through September on the steps of the old historic stone pumphouse, beneath the shade of the giant sycamore trees on the southernmost end of the Crekside Plaza.  Trailhead Tea will supply delicious cool beverages and tasty snacks will be provided by Mother Saachi's Books and Gifts.  Other Pumphouse sponsors include Ann Fabricant of Cocopah North and award winning poet Elizabeth Oakes.  Sound engineer for Pumphouse events is Gary Scott.  Pumphouse Poetry and Prose Project shows are hosted and facilitated by Gary Every.